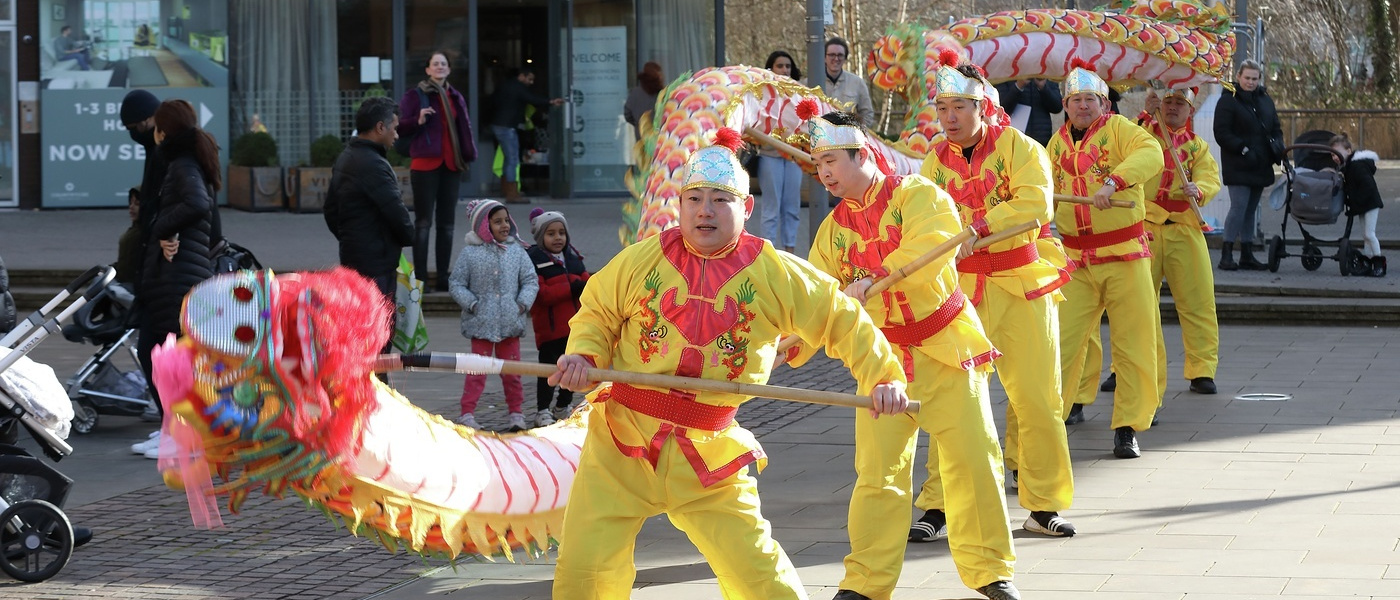 Greenwich Millennium Village celebrates the Year of the Tiger
Celebrating the start of the new Lunar Year at Greenwich Millennium Village, on Saturday 5th February we welcomed the return of the community Chinese New Year event for the residents to enjoy at the popular scheme in Greenwich.
To mark the Year of the Tiger, which represents strength, courage and bravery, residents of Greenwich Millennium Village embraced the cold and wintery weather and flocked to Village Square.
Bringing the development to life, the event included a host of exciting activities, transforming Village Square into a Chinese extravaganza.
Throughout the two-hour event, dragon dancers in full costume showcased an impressive Chinese dance routine, alongside a traditional cymbal player bringing music and entertainment to the community.
In addition to the entertainment residents were treated to customary Chinese delicacies including egg fried rice, Chow Mein and sweet and sour dishes which were enjoyed by all.
Chris Genner, Project Director Greenwich Millennium Village, says:
We were pleased to host another successful Chinese New Year event at Greenwich Millennium Village. Once again the community came together and enjoyed the array of entertainment and delicious traditional food offerings.
Chris Bladon, Director of Greenwich Millennium Village added:
Chinese New Year has always been popular at Greenwich Millennium Village, so we were delighted to once again put on the event for the residents. The entertainment and food were well received and enjoyed by all who attended.
Committed to creating places people love, the event is another example of the thriving community spirit which is developing at Greenwich Millennium Village.