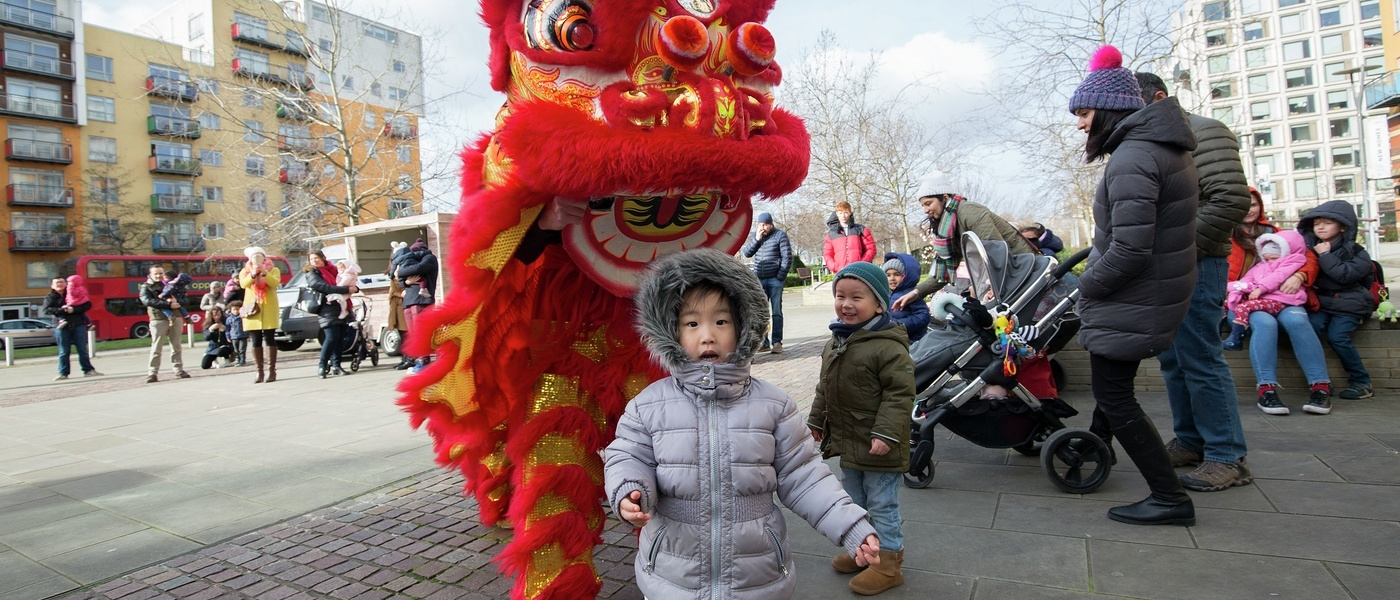 Chinese New Year Celebration brightens up
Despite having to brave through rainy weather, there were lots of smiling faces as both children and adults watched the lion dancers bring their elaborate costumes to life. In China, the lion is a symbol of power, wisdom and good fortune. It chases away evil spirits and brings happiness, longevity and good luck.
In addition to the lion dancers, a Chinese food stall was also set up in the square, offering complimentary chow mein to all the attendees.
Chris Bladon, Director of Greenwich Millennium Village, comments: "It's been an absolute pleasure to bring Chinese New Year to GMV for all of our residents to enjoy. Our development has always been characterised as being a truly multicultural place, and occasions like these provide an opportunity for our residents to experience the different cultures which are represented here."
He then adds: "It was also nice to see many children playing together and enjoying the shows with their parents. Fun events like these can help show them the value of being part of a global citizenship from a very young age."
The event lasted around 2 hours, but many of the residents continued socialising after the event was finished.
For those who may not be familiar with this popular event, here are some more fun facts:
Did you know that London's celebrations represent the biggest of their kind outside Asia, having begun as a small community event in Chinatown over 30 years ago?
Also, more fireworks are set off on this special night in China than anywhere else in the world. In Chinese lore, fireworks and firecrackers are meant to fend off bad luck and monsters. In the morning, these are used once more to welcome the new year and bring good luck.