Masterplan
Shaped by time - Driven by progress
The Village is set beside the River Thames, and benefits from an abundance of green open space, man-made lakes and even its own Ecology Park to provide a haven for wildlife and areas of natural beauty for both the residents and visitors to enjoy.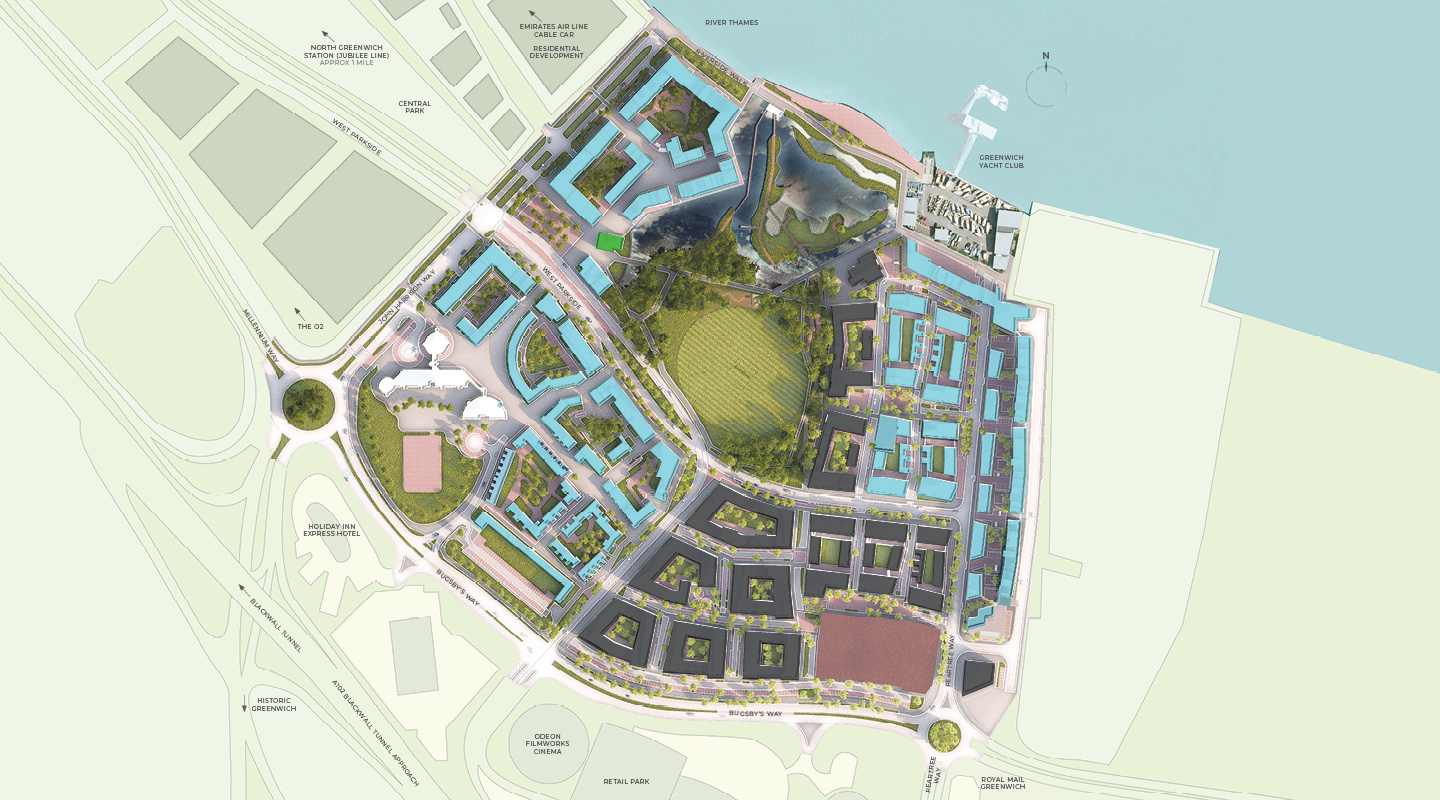 The Village
Greenwich Millennium Village is a beautiful and practical place to live which already has an established vibrant and active community.
Sustainable development is as much about establishing an inclusive society as it is about brilliant design and innovative architecture. The Village includes the kinds of amenities that every thriving community requires and has a variety of housing types and tenures, helping to foster an inclusive, mixed society.
It has everything a community needs to grow: excellent transport links, a school, a health centre, shops, leisure facilities and green open spaces, not to mention beautifully designed homes, retail park and IMAX Cinema within walking distance. The Village is structured to achieve a close-knit sense of community with homes placed around garden squares and public amenity spaces, with interlinking tree-lined streets between each neighbourhood.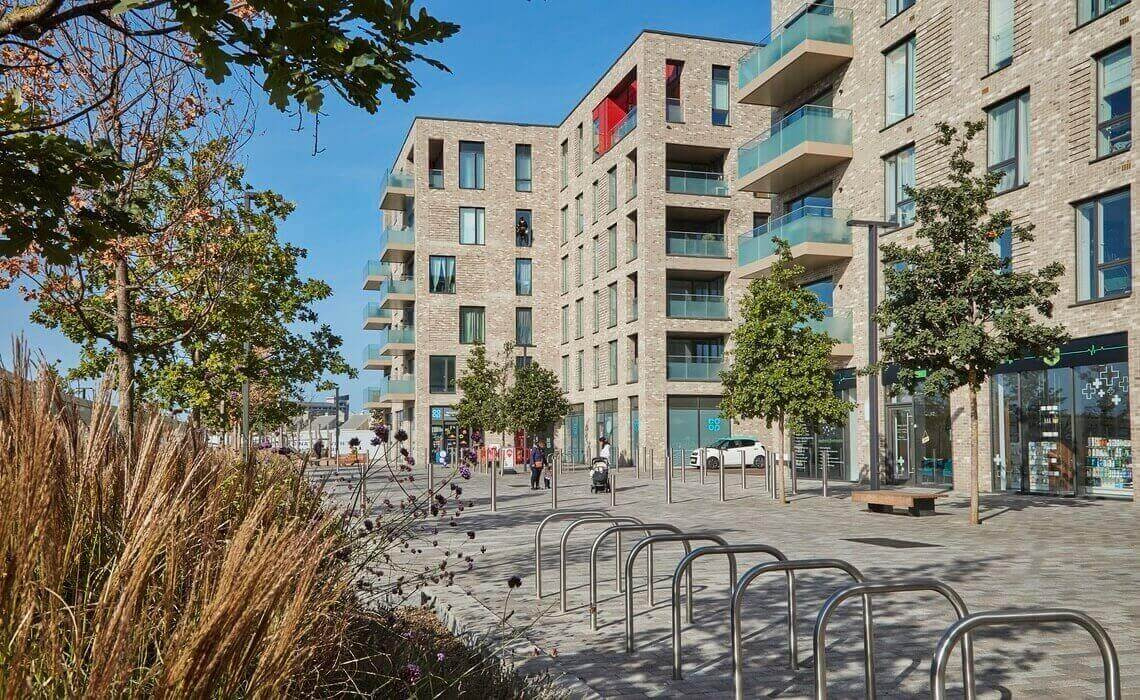 GREEN SPACES
On the Peninsula, 50 acres of land has been developed as parkland, restoring a sense of ecological balance to this once industrial site. The Greater London Agency, working with the Environment Agency, has really put the 'green' in Greenwich.
A walk to North Greenwich station takes you through the Central Park. Irises, lavender and daffodils line the route in amongst the trees for a very pleasant commute or an evening stroll.