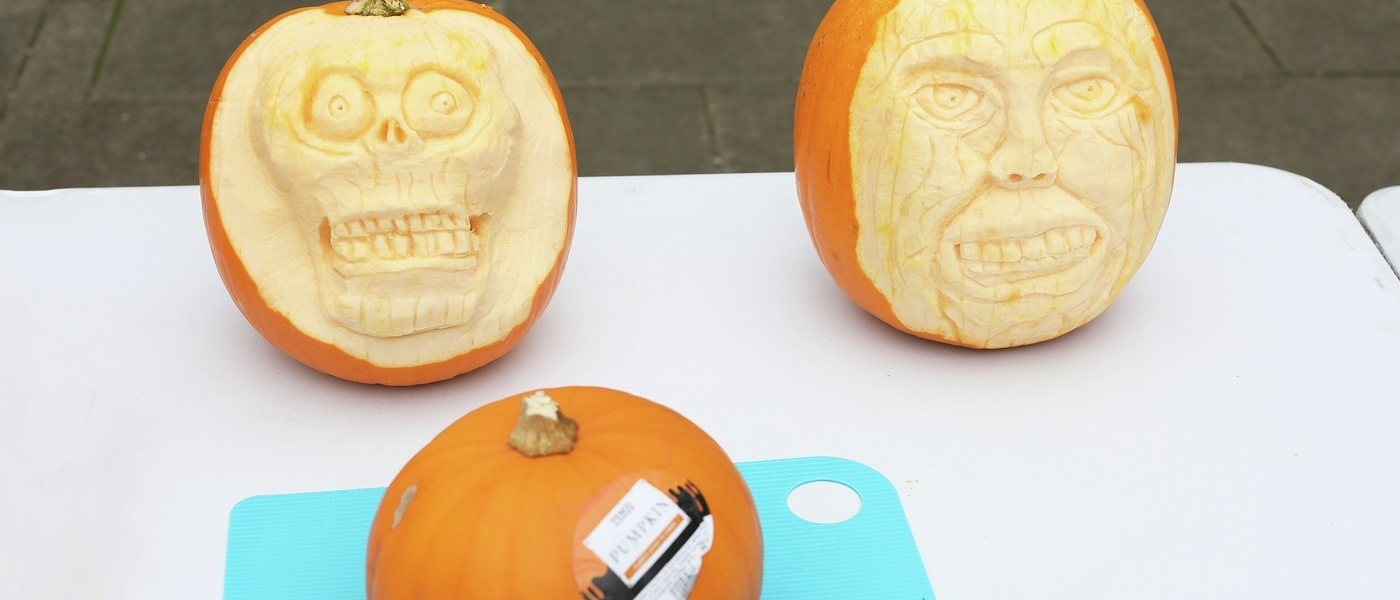 Pumpkin carving takes over the Village Square
Nasima Khatun, a professional fruit carver, welcomed residents to a fun and educational pumpkin carving masterclass which began in the morning and carried on until the early afternoon.
Adults and children alike gathered in the square as Nasima taught them how to carve a wide variety of Halloween-themed designs into the pumpkins. The end results saw some of the pumpkins turned into elaborately frightening faces, while other pumpkins had witches, ghosts and other ghouls carved into them.
Residents were able to carve their own pumpkins, guided by Nasima, before taking their frightening creations away to decorate their homes.
The entertainment did not stop there, however. The children who attended were also able to enjoy Halloween-themed face painting, with Joker and vampire designs proving to be some of the most popular options on the day.
Balloon modelling was also on the agenda, with a "not-so-wicked" witch providing children with a wide range of models that included sceptres, pumpkins and spiders, among others.
Of course, it wouldn't be Halloween without some "treats" and these came in the form of Halloween inspired cakes, courtesy of the talented Ashaani of Airy Cakes.
Nasima Khatun, who led the pumpkin carving session, said: Enthusiasm is the most important thing to bring to these sessions and in this regard, it was a pleasure seeing children and adults alike immersing themselves in the activity throughout the day. By the end of it, everyone left with some seriously spooky designs. And just in time for Halloween!.
Despite some light wind and rain, everyone had fun and left with a smile. The activities finished in the early afternoon, by which point GMV's square held a variety of thoughtfully, if not meticulously, carved pumpkins – as well as the painted faces of many ghoulish children.