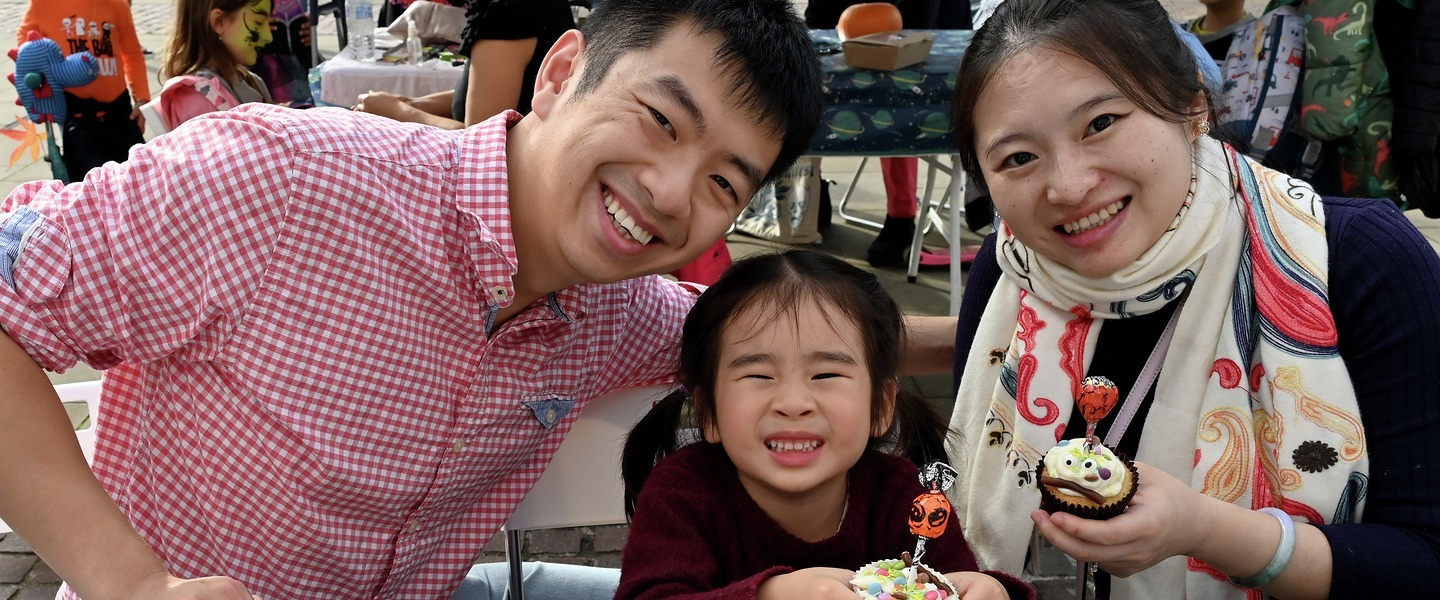 No tricks just treats at Greenwich Millennium Village
Halloween came to Greenwich Millennium Village on Saturday 29th October, with cupcake decorating and face painting to enjoy!
With residents invited to join in the fun, only the very brave gathered in the Village Square to celebrate Halloween and took part in our family friendly event by decorating creepy cupcakes.
Hosted over two sessions, under the watchful and scary eye of 'Sweet treats by Alicia', residents from all over the village came together to daringly decorate the spooky sponges. And what a spooktacular result.
But it wasn't only the cakes that took on a ghostly image. Many of the residents who descended on the square got themselves equally scaringly decorated by the face painter. Vampires and zombies. Spiders and webs. Bats and witches. A more spine-chilling selection would be hard to find.
Chris Bladon, Director of Greenwich Millennium Village comments: "We were delighted to be able to invite our residents to partake in our Halloween event at Greenwich Millennium Village. It provided residents with an opportunity to decorate and eat their themed cupcakes. There were some great designs, and we hope to have inspired some residents to try their hands at baking themselves and enjoy the rest of the annual celebration."