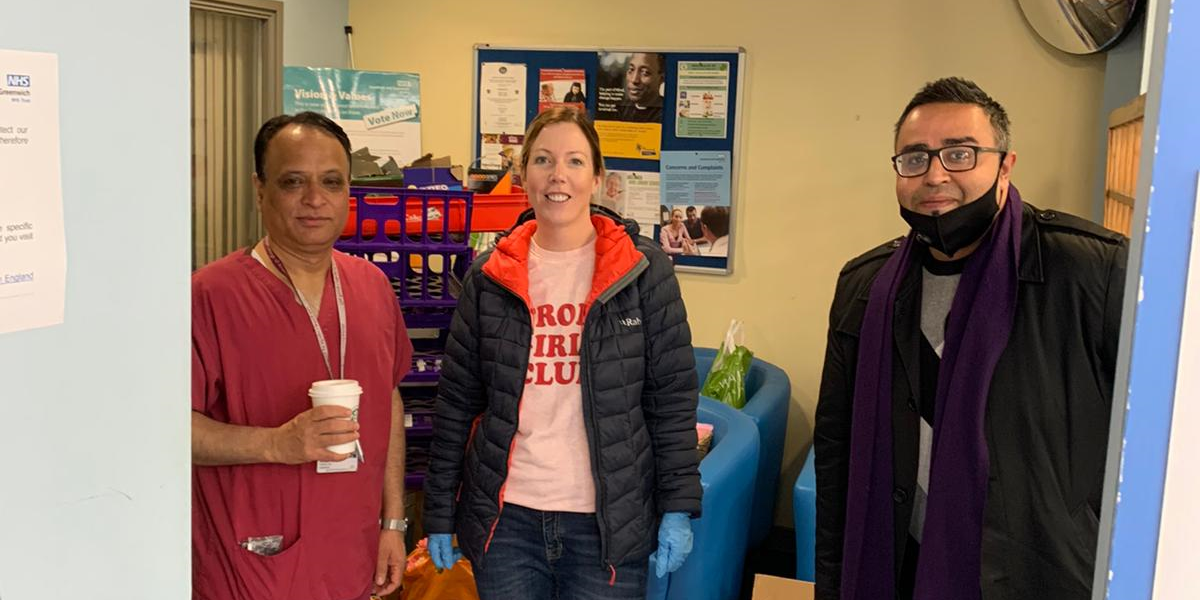 GMV'S COMMUNITY SPIRIT SHINES
Greenwich Millennium Village's (GMV) tightly knit community and village lifestyle has always been one of the development's unique strengths, setting it apart from other communities. Over the years, its residents have regularly enjoyed outdoor events, exercise groups and socialising together in the vast central park, village squares and other public areas.
As we have all found, the recent coronavirus outbreak has introduced some significant challenges to everyday life, but it has also brought the community at GMV closer together. Over the past few weeks, a number of inspiring stories have emerged from the development, along with examples of solidarity, kindness and resourcefulness.
André Rigedahl, Chair of the Greenwich Millennium Village Residents Association and manager of GMV's social media account for residents, says:
It's been wonderful to see more neighbours than ever communicating and helping each other out. Residents have been checking in on each other to see if anyone needs help, sharing food delivery slots with each other, offering donations and so much more. The amount of goodwill and help that's being carried out on these accounts is truly inspiring to see.
GMV residents, Jason Jaswani and Natalie Spencer, have notably used the GMV Facebook Group to organise a delivery of donations for the NHS staff at the local Queen Elizabeth Hospital.  Supplies delivered included food, gloves, hand sanitiser, a wide variety of drinks and more.  The response by the local community was certainly heart-warming.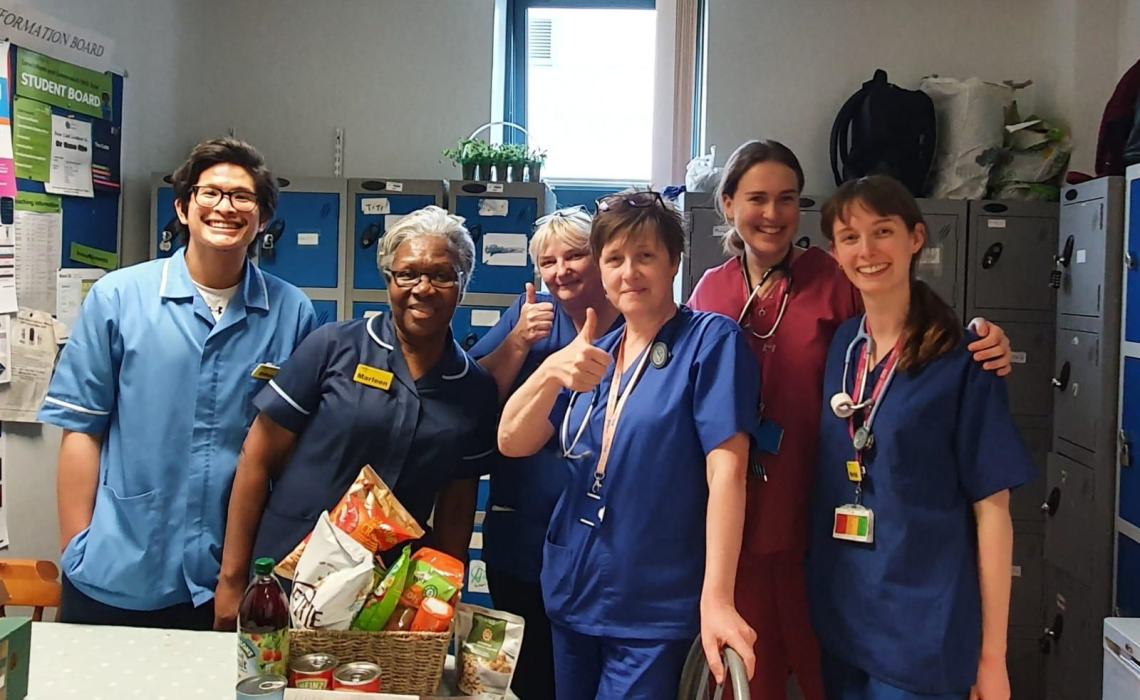 Jason Jaswani says:
Everyone went above and beyond to help our local NHS heroes. During the delivery, there were many happy smiles and warm tears shared. I feel proud to be a part of such a supportive community and would like to extend my sincere gratitude to all the residents who helped out.
Following the outstanding success and enthusiastic response behind the NHS delivery, Jason and Natalie are planning on organising more donation trips in the coming weeks.
Alongside the Facebook Groups, similar WhatsApp groups have also been set up by GMV residents to ensure communication between neighbours remains as fluid as possible. One of these groups, specifically for parents, has enabled them to share tips and help each other out if, for example, someone isn't able to find what they need in the local shops – or if they require any other kinds of support.
Sylvia Williams, social secretary of GMV's Residents Association, says:
One thing is certain right now: everyone is in this together. It's been truly uplifting to see how the residents at GMV have come together over the last few weeks, showing that through action, that nobody needs to get through these difficult times alone.
Communicating with neighbours regularly during these challenging times is vital and GMV's community has risen to the occasion. A number of initiatives have been carried out by kind-hearted residents to ensure that everyone can stay in regular contact, and to ensure that those needing help are heard.
If you're reading this and wish to help your local community over the coming days please follow the GMV example! Here's some useful tips you can follow…
If you are safe and well:
– Keep in touch on a regular basis with family, friends and neighbours – a quick chat on the phone or a message on social media will raise their spirits and yours.
– If you can, be the eyes and ears of your community (but keep that social distance!) by checking on people who may be vulnerable or isolated and finding out what they might need – can you pick up shopping or medicines and leave them where they can access them?
– Only buy what you need so that there is enough for everyone, especially for those who can't afford to buy ahead.
– Look after yourself – eating, sleeping and exercising safely (even indoors) will help keep you well and more able to support others.
And if you do have to self-isolate:
– Keep talking with family, friends and neighbours – speaking to people always helps.
– Stick to your routines around the house, as this will help you feel more in control.
– No one needs to go through this alone. There is plenty of support out there – jot down a list of numbers e.g. charities, your local council, who can give advice.
– Remember that you're not alone and people care, so use all the contacts and networks you can to get through this challenging time.