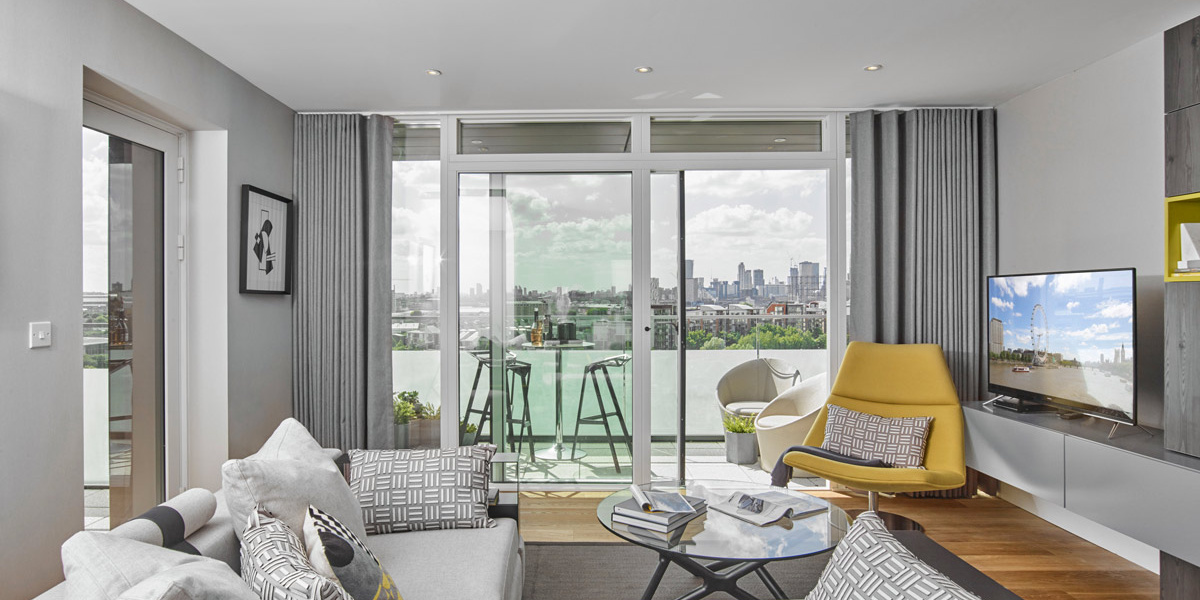 EIGHT REASONS WHY UBERHAUS LIVING MAY BE BETTER FOR YOU
By Greenwich Millennium Village
|
|
Blog
If the idea of a cocktail on your balcony appeals more than mowing the lawn, or heating an old drafty house gives you the chills, you might be more suited to apartment living than you realised. Or perhaps a maisonette or a duplex if your ideal home involves the extra space that comes with a staircase.
While the last year has given everyone time to reflect on what they want from their home and where they want to live, certainly not everyone is craving a sprawling home in the countryside. Especially not those who believe life is too short for endless house maintenance.
With some of the fabulous and spacious three-bedroom apartments, maisonettes and duplexes, part of the Uberhaus collection at 67 Park Central at Greenwich Millenium Village still available, we think apartments might just be the new houses of the future. Here are a few reasons why they get our vote:
1. Swap DIY for Champagne: Moving into a brand new apartment or duplex offers complete peace of mind when it comes to maintenance. You will find no nasty surprises, horrendous wallpaper to peel, nor a 40-year-old failing plumbing system when you move in. Celebrate the fact that you will not be spending your weekends with endless DIY chores, but raise a glass to your 10-year NHBC guarantee instead.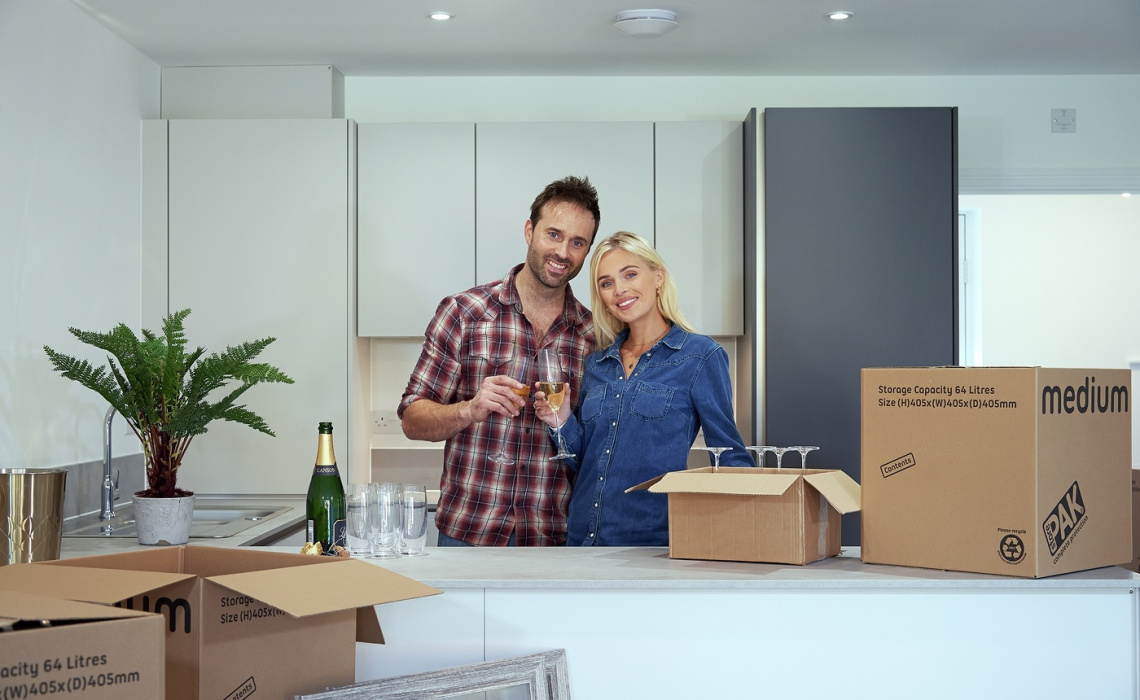 2. Sunbathing instead of gardening: With spacious balconies offering the perfect chillout space and a landscaped communal garden, apartments are ideal for people who don't relish the idea of gardening and mowing the lawn every weekend. But with so many parks and green spaces nearby (there are 50 acres of parkland on Greenwich Peninsula), including Southern Park and the freshwater wetland at Ecology park, you can still get your fix of the great outdoors without any weeding needed!
3. Location, location, location: If you are looking for a good value home in a prime location you will often find you can get more for your money with an apartment or duplex as they take up less land, despite being spacious inside. Enjoy river walks along the Thames Path, walk to the bars and restaurants at the O2, as well as close access to Greenwich Market and Greenwich Park. For adventures further afield, central London is just a stone throw away on the Jubilee Line at North Greenwich station (which is less than a mile away). Connect to Canary Wharf in just 2 minutes, Bank in 9 minutes and Stratford in 8 minutes.
4. Work from home with ease: Moving into a brand new home brings all the modern perks like superfast fibre-optic broadband, which can be harder to install in some older houses. But more than that, and unique to 67 Park Central, there is even a co-working space in the lobby area if you want a change of scene and maybe meet some likeminded people. Meanwhile, the apartment's third bedroom might just make the perfect office space if you don't need all three bedrooms. And when you're all worked out make sure you book out the games room to unwind…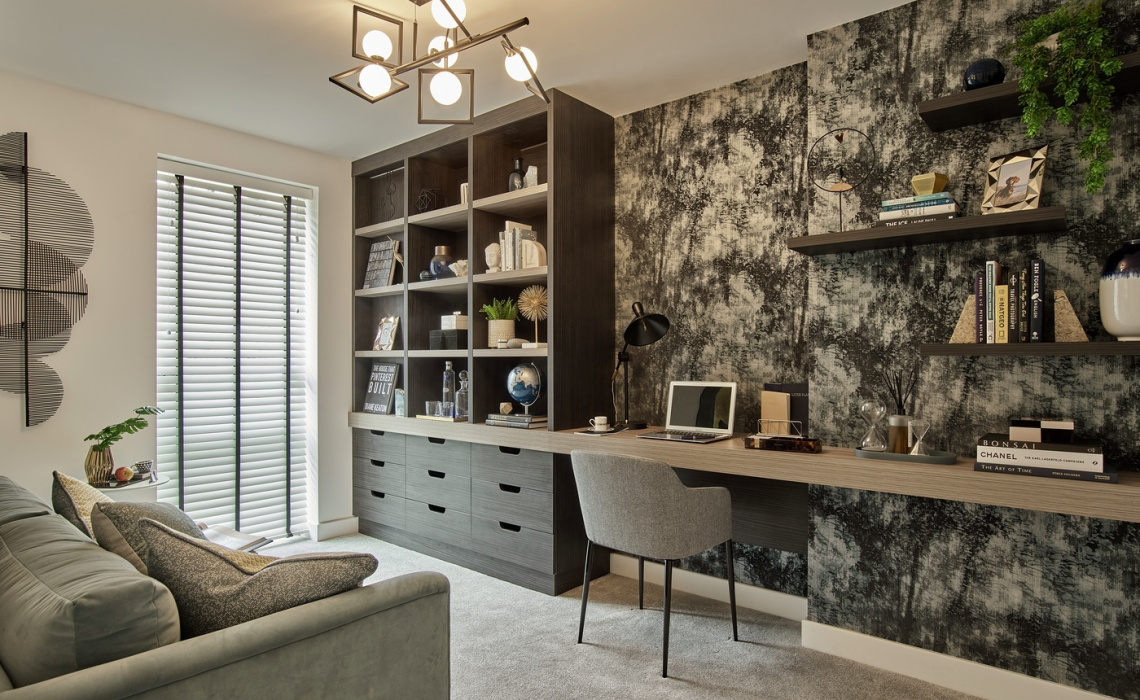 Turn your spare bedroom into the ultimate home office
5. Great views: If views are your thing and you fancy your morning coffee gazing over the park, River Thames, and the city beyond we recommend checking out some of the fabulous three-bed apartments that are still available. But if the very thought of that makes you feel a little dizzy then the ground floor might be better suited to you – or perhaps something in between.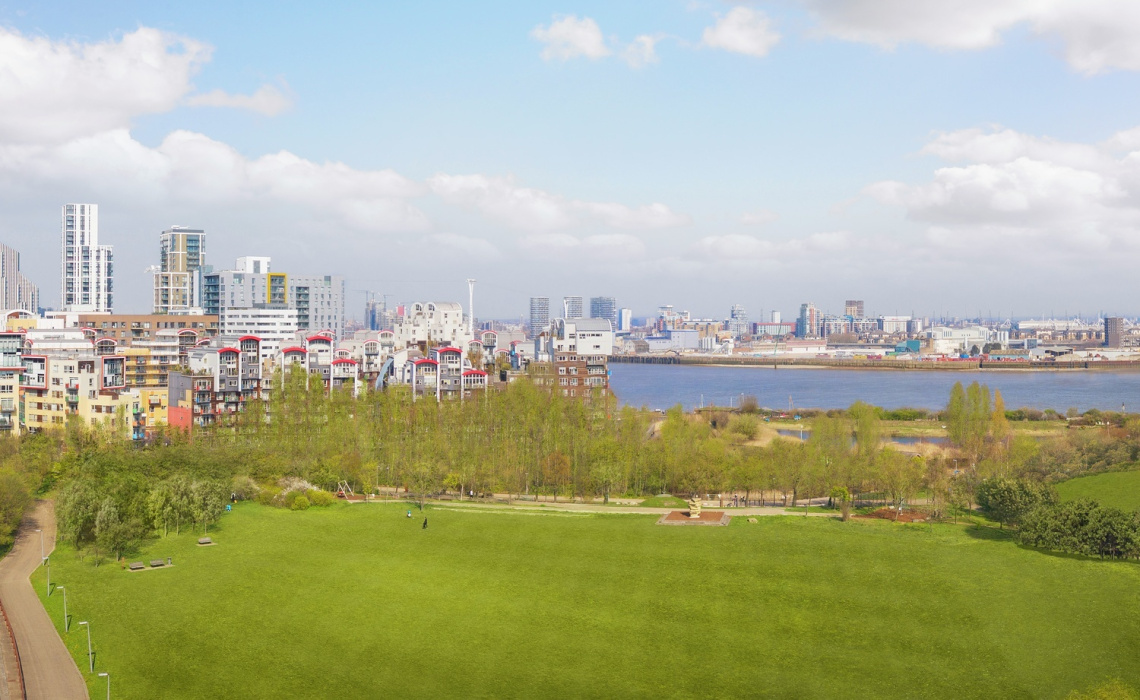 6. Safety and Security: Enjoy greater peace of mind with apartment and duplex living at 67 Park Central with secure video entry systems, locked communal doors and lifts (opened with a fob), private day porters, and even secure built-in letter boxes. The security of apartment living is top notch.
7. More energy efficient: While old houses can cost a fortune to heat, all homes at 67 Park Central have been rated as a Code Level 4 for Sustainable Homes. You can expect high-performance window glazing (including triple glazing to some elevations), and high levels of thermal insulation and air tightness. Also, each home has an energy display so you can better understand your electricity consumption to reduce use.
8. Pick your layout: While you might not be able to choose the layout of a house, at the moment you can still pick from three very unique home layouts here including the Aspect, the Vista, and Vantage designs. Take a peek at the website to spot the differences and see which one suits your style of living best. Those that love the feeling of "home" given by stairs might like the duplex and maisonette homes, while others that love the idea of living on one floor may prefer the one-level apartment floorplan.
If apartment living at 67 Park Central sounds like it might be up your street, you don't even have to wait too long to make the move. Ready from October 2021, or latest availability is available to view here