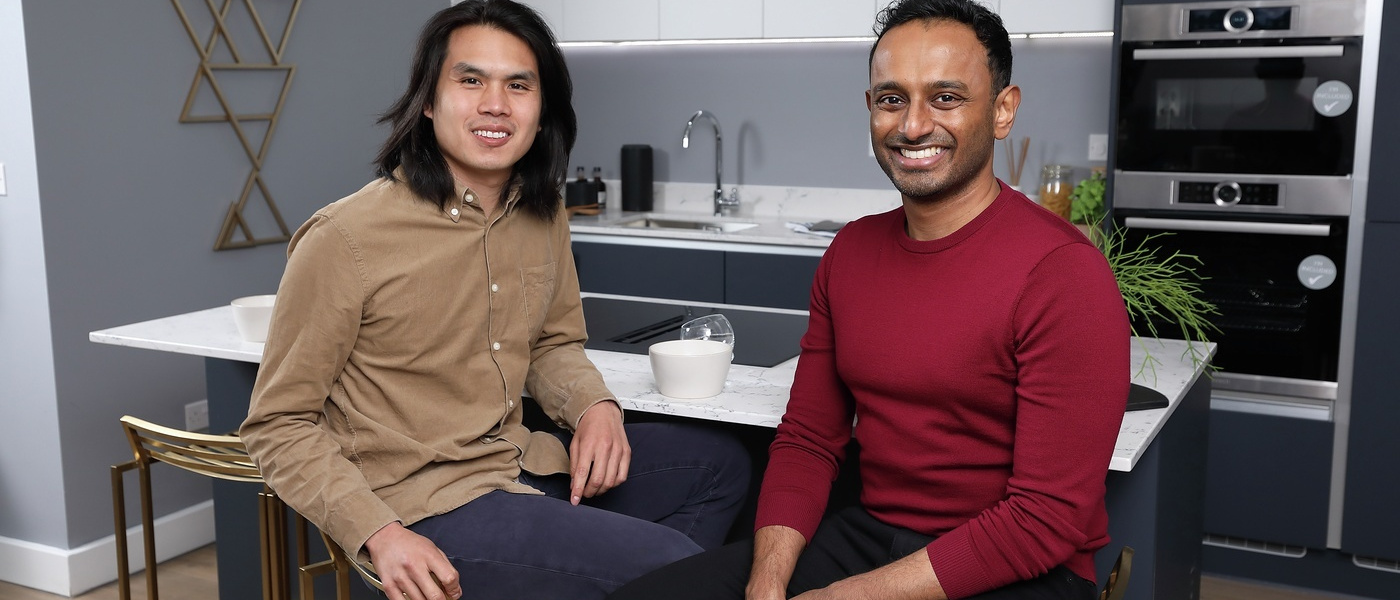 After renting four different apartments, we've found a village community to call home at last
By Greenwich Millennium Village
|
|
Testimonials
Gehan (36) and Anders (32) moved into their new one-bedroom apartment at Greenwich Millennium Village in November 2020. Gehan, an Oncologist at St Bartholomew's Hospital and Anders, a Programme Manager for a tech firm in the City of London, discovered this unique village community by chance and instantly felt like it was worlds away from the hustle and bustle of city life that they were used to.
"We've lived all over the place, renting different apartments across north and north west London before settling at Greenwich Millennium Village" says Gehan. The couple, who met five years ago, had previously been rooted in the northern parts of the city, moving from Hampstead to Wembley Park. "We were always attracted to the neighbourhoods that had a strong sense of community and we seemed to always find that in north London. It wasn't until we started to look at buying a home that we explored other options and found what we were looking for in south east London," says Anders.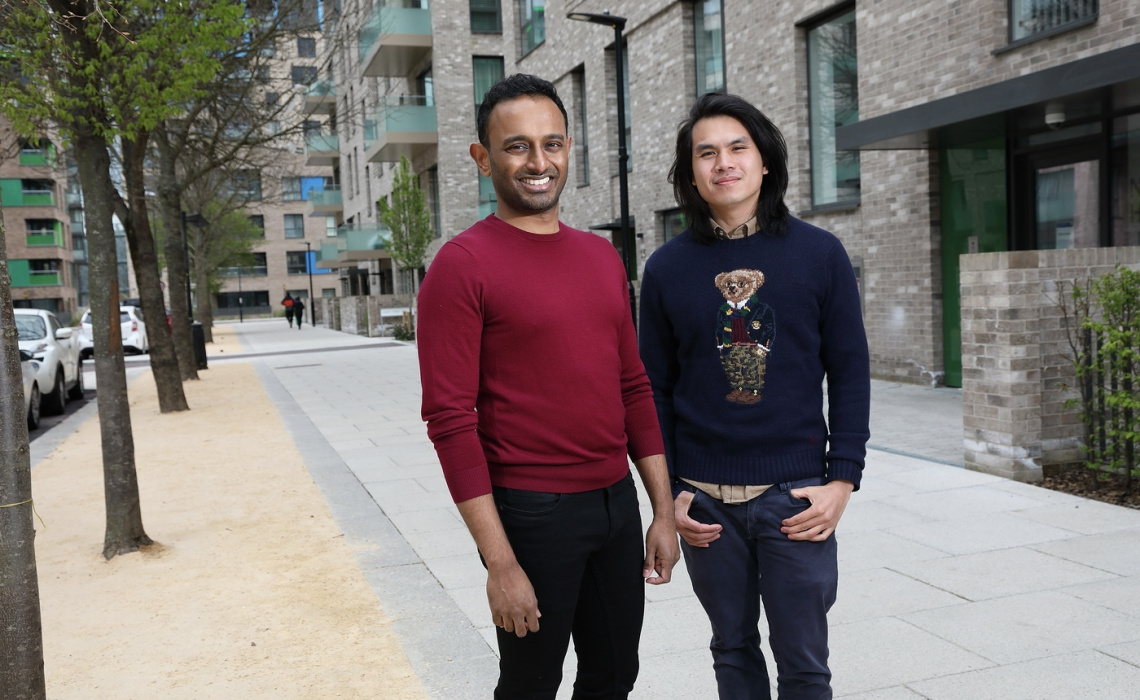 The couple's one-bedroom apartment was purchased for £422,500 with a 10% deposit. Gehan, who previously owned a property in Southampton, was apprehensive about buying off-plan at first, but the reassurance of a new build and the quality of the development put the couple at ease. Gehan comments: "The Sales team did a fantastic job of making us feel welcome and gave us all the details we needed to make the wisest decision." Anders, originally from Sweden, had his heart set on a period conversion and had never thought about purchasing a new build. With a Stamp Duty holiday discount available until the end of June 2021, the couple were keen to grab the opportunity to make a saving on their first purchase and to maximise the opportunity of securing a brand-new home for the long-term.
Growing up in Barking, Gehan was more familiar with Greenwich than Anders was but both were unaware of the compact village life that Greenwich Millennium Village offers. "It's clear that there is an evolving community here, which is one of the things we were instantly drawn to. I first came to notice the development on a bus route and was intrigued," says Anders. Their new home, which they moved into in November 2020, is perfect for their lifestyle requirements and gives them access to a breadth of great amenities.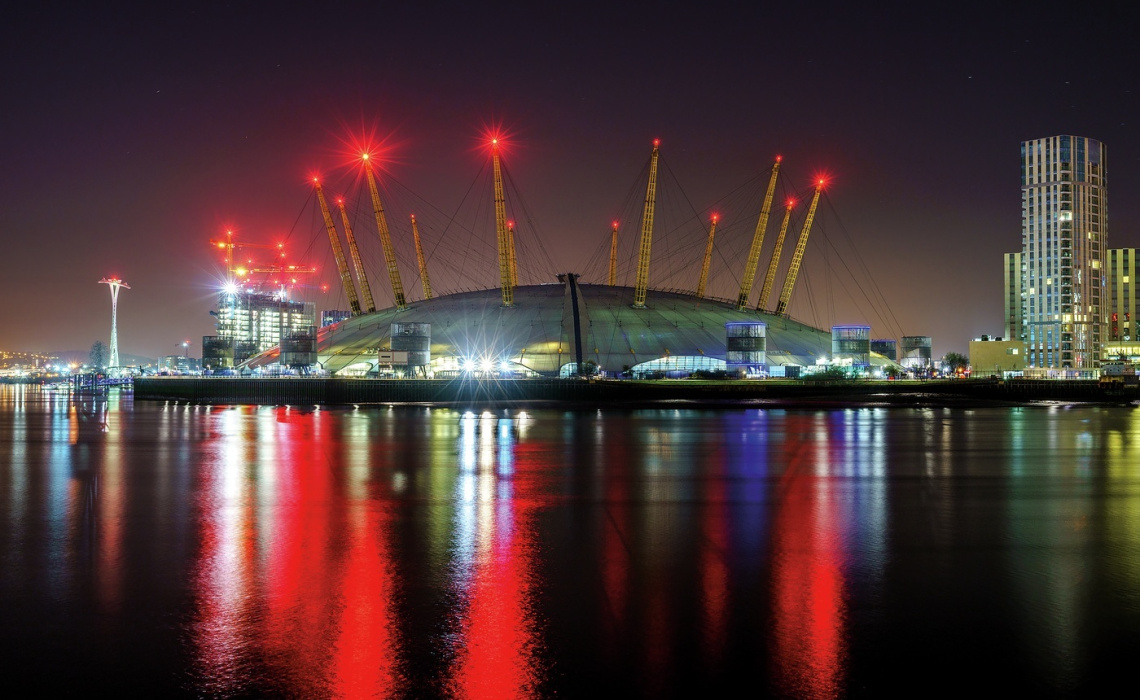 World class entertainment is available at the 02 Arena all year round, just a short walk from Greenwich Millennium Village
Both Gehan and Anders recall the walk from nearby North Greenwich station to the marketing suite on their first visit to the development. Impressed with the parks and river frontage to explore, the natural environment surrounding Greenwich Millennium Village was a big, but wonderful, surprise. "After our first visit, we strolled along the river and it was so refreshing to feel like you were living in London but with so much natural scenery around you," says Gehan. Movie buffs at heart, Gehan and Anders can't wait to enjoy the entertainment and dining options on their doorstep at the O2 Arena next to North Greenwich station. Marrying the appeal of living in a thriving village community with quick and direct access to their places of work has made their new home at Greenwich Millennium Village the best decision they have ever made.
You can view our latest availability here or to book an appointment with our sales team please complete our contact form