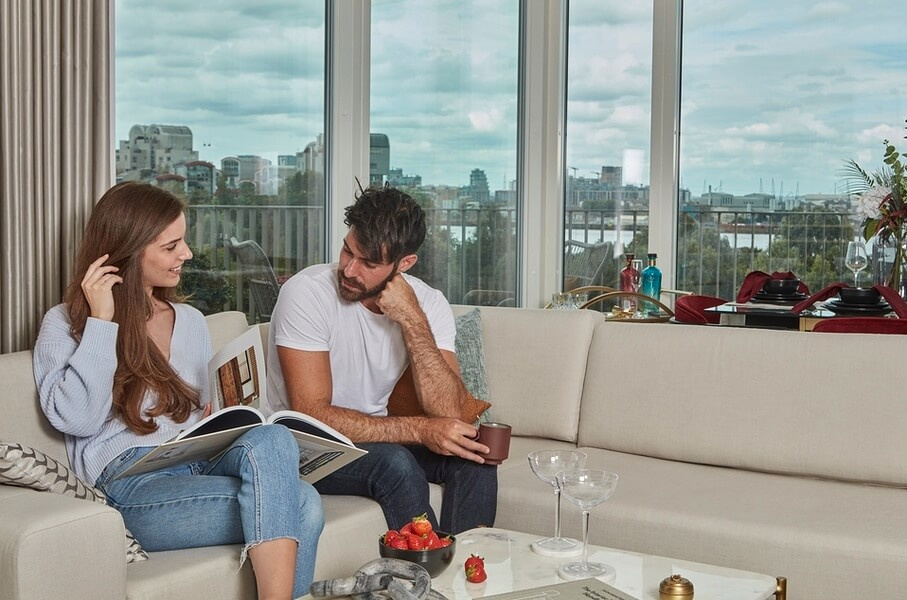 IT'S THE BEST TIME FOR FIRST TIME BUYERS TO GET ON TO THE PROPERTY LADDER
By Lynda Clark Editor, First Time Buyer magazine
|
|
Blog
As Editor of First Time Buyer magazine I am in the lucky position to see how the property market is moving and it's undoubtedly been a bumpy few months for first time buyers, but I am happy to report there are plenty of options still out there for those that are prepared to look. As house prices level, first time buyers are finding their purchasing power is starting to return and as I understand it – business is booming!
As research from the latest Census reveals that the number of households renting has more than doubled in the last two decades to five million and precarious tenancy agreements can often feel like a dead end for first time buyers.[1] With monthly rental costs at an all-time high, tenants have spent years trying to catch up with house prices and save for a deposit while fending off the cost of living crisis, high energy bills and mortgage rate increases. I know how tough it can be to constantly save, save, save but in my opinion paying a landlord's personal bills and mortgage is incentive enough to keep going.
Since the pandemic I think everyone has appreciated the great outdoors more than ever before. Do you remember all those walks we had during lockdown? I think to buy a new home which recognises we all need green space and room to breathe is vital and I recently visited a beautiful development in Greenwich, which is not far from where I live. Greenwich Millennium Village has seriously considered everything we all need for our wellbeing. On the peninsula, 50 acres of land has been developed as parkland so as I strolled from the station through Central Park I was surrounded by all the beauties nature has to offer. The development has so many green spaces, man-made lakes, tree-tree lined streets linking this new community. Plus, the icing on the cake is a four-acre ecology park which is a haven for wildlife – still only a stone's throw from central London I truly thought I was in the heart of the countryside!
There are huge benefits to be had for those that make the step on to the property ladder.
I personally love new builds and during my time as a homeowner I have bought three brand new properties and been very happy that I chose to go down that route. So, why choose a new build home? The answer is simple, new build homes are built for the future. The properties are greener by design, meaning that your new home is 27% more energy efficient than the national average.[2] As for the homes and buildings themselves, all the properties sold at Greenwich Millennium Village come with a number of energy performance features as standard including district heating, low energy LED lighting, smart thermostats and integrated appliances with high efficiency ratings as well as double glazed windows to minimise heat loss
New build homes offer a complete blank canvas ready to make your mark and without the cost and time investment required to renovate an older property. Everything in your home is brand new and guaranteed to last, so there's no chance of uncovering faulty wiring from the 80s, or your boiler breaking down within the first week, because everything is strictly up to code. Plus, new builds are usually protected by the 10-year NHBC Buildmark policy, so you know that your home is in the safest of hands.
One of the real plus points for me is that buying on a new development means that you will be part of an exciting new community and will have the chance to make friends and some new homes will come with communal facilities such work spaces, cafes, games rooms and a concierge to take in parcels when you are out, which you don't get with a period property. There are no estate agents, no lengthy chains and very low maintenance costs which will all save you money in the long run and a great deal of unnecessary stress!
Buying a home is one of the biggest decisions that you will ever make, so it's important to get it right. There is such an amazing feeling when you are handed the keys to your first home – so happy house hunting and enjoy the journey to homeownership.
Lynda Clark - Editor, First Time Buyer Magazine