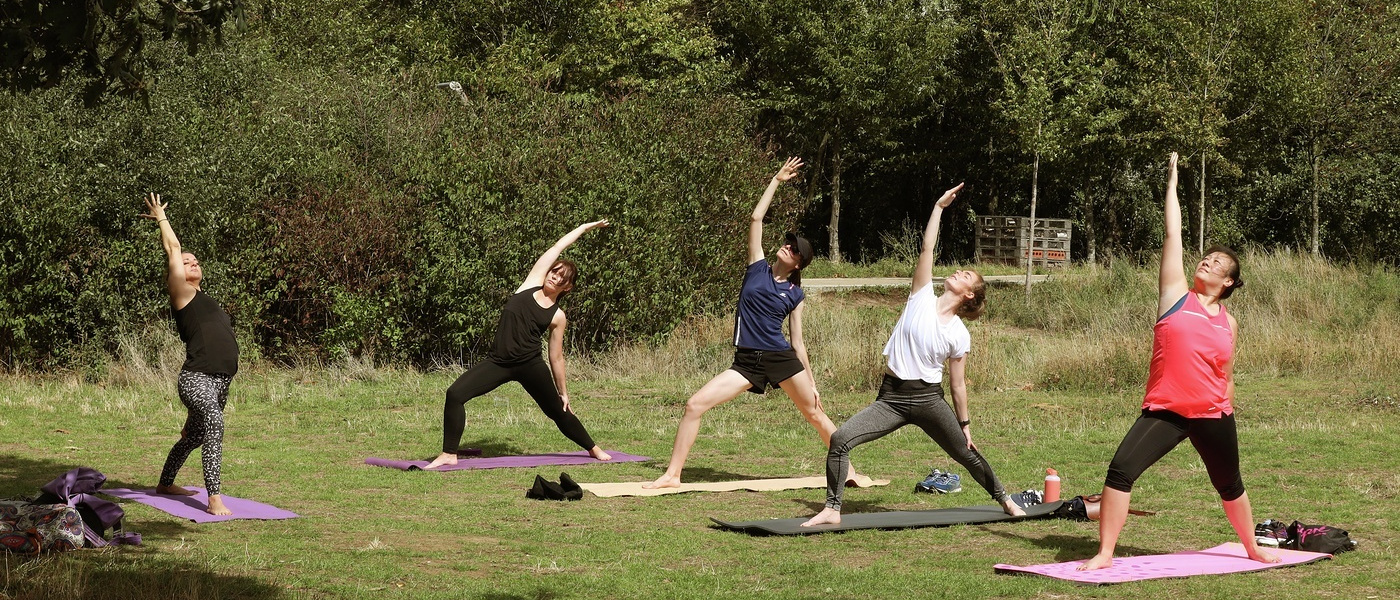 RELAX AND UNWIND WITH GREENWICH MILLENNIUM VILLAGE YOGA
Southern Park was radiating calmness on Saturday 22nd August when Greenwich residents took part in the Greenwich Millennium Village Yoga event.
With sunny spells throughout the day, participants chose from one of four sessions led by Yoga Guru Katherine Cox - with starting times ranging from mid-morning to late afternoon. Whether you simply wanted to improve on your meditation and breathing techniques or you were looking to master more advanced poses, these classes were a seamless starting point for everyone, regardless of your previous Yoga ability.
At Greenwich Millennium Village, community spirit is important to us. Branded GMV yoga mats were provided for all residents and disinfected in between each use, encouraging people to enjoy each other's company and become properly acquainted with the friendly faces they may have already seen around their neighbourhood.
We believe there is a beauty in absorbing nature and exercising outside. Ensuring social distancing, the sessions- with up to five members- provided a moment to relax and unwind; allowing you to escape from the hustle and bustle of city life. With a gentle breeze in the air, our Yoga event perfectly celebrated summer drawing to a close.
Chris Bladon, Director of Greenwich Millennium Village, comments: "Despite the challenges the fitness industry has had to overcome as a result of the pandemic, we are ecstatic with the outcome of our recent GMV Yoga event. We want to say a huge thank you to our Yoga instructor Katherine, who ensured the residents had a really enjoyable time whilst also keeping safe, following the government guidelines and celebrating the community spirit of Greenwich."