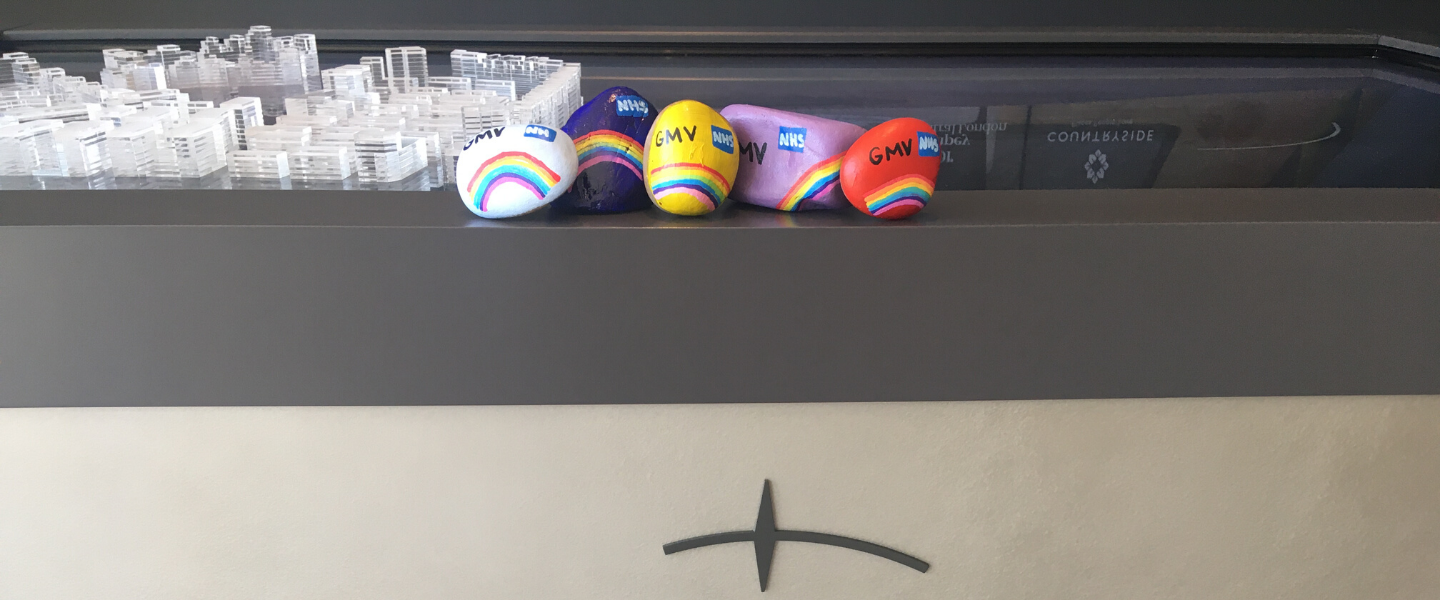 Pebbles inspired by frontline healthcare workers make an appearance at Greenwich Millennium Village
Residents of Greenwich Millennium Village have noticed that some new, colourful pebbles were scattered around the development in tribute to our NHS heroes working on the frontline.
These pebbles can be found right across the development, meaning everyone is bound to catch sight of one or two when venturing around the neighbourhood. We hope the celebratory pebbles make for an uplifting sight for people during their daily walks.
Parents, why not use the pebbles as a treasure trail for when you next take the kids out for a breath of fresh air – see if you can find all of them?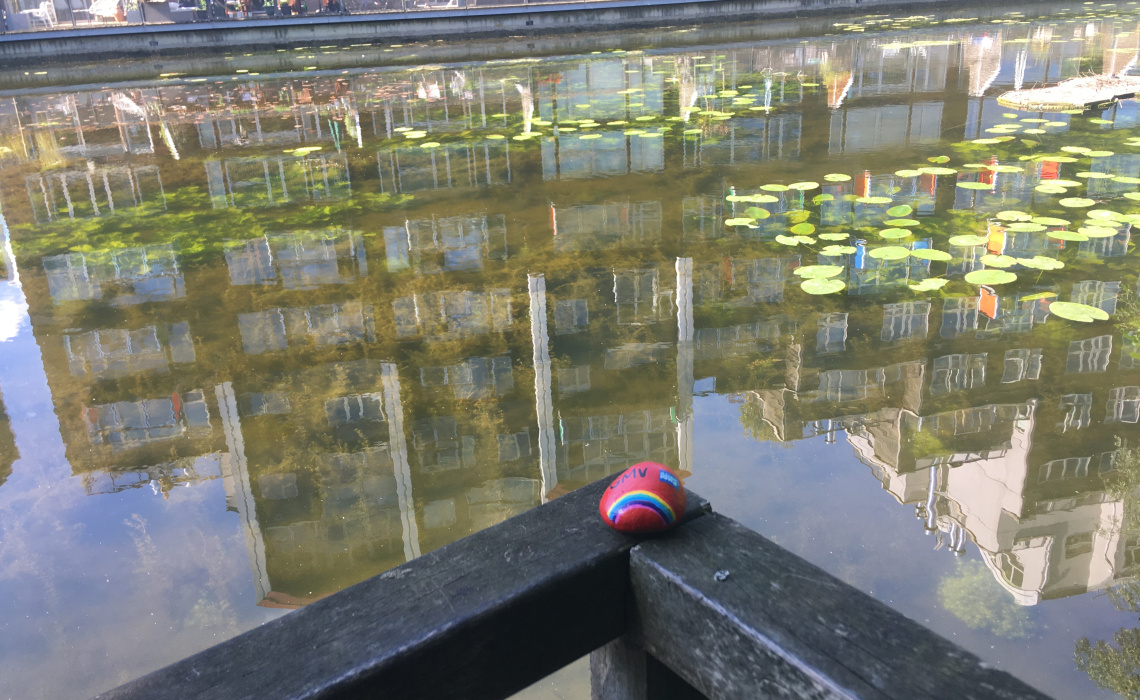 The celebratory pebbles can be spotted throughout Greenwich Millennium Village, painted with rainbows, and the NHS and Greenwich Millenium Village logos to show everyone's support of key workers living in the community helping local people through this difficult and challenging time.
If you spot these pebbles during your daily walks, we would love you to take a picture and share it with us by tagging us on social media! You can find us on Twitter, Instagram and Facebook.