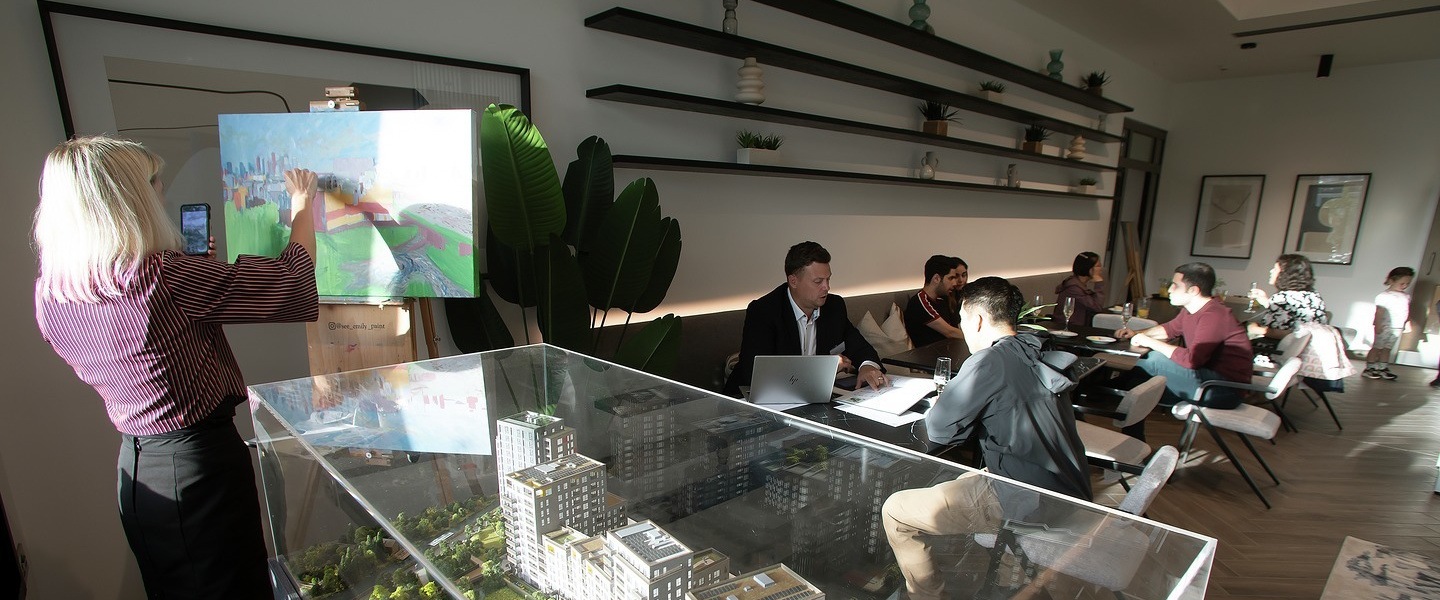 New phase & show homes unveiled at 'High Life' roof top event
On Thursday 8th September, Greenwich Millennium Village welcomed residents and perspective buyers alike to their exclusive 'high life' event.
The event gave visitors the chance to enjoy incredible city-scape views over London from The Observatory's rooftop terrace, plus the chance to view inside two new show apartments. During the event, The Galleria, a brand-new phase of new 1-to-3-bedroom homes, was also officially unveiled.
To mark the occasion, invited guests crossed the threshold of The Observatory for the first time, to explore the stylish residents' lounge, show apartments and the glorious rooftop terrace.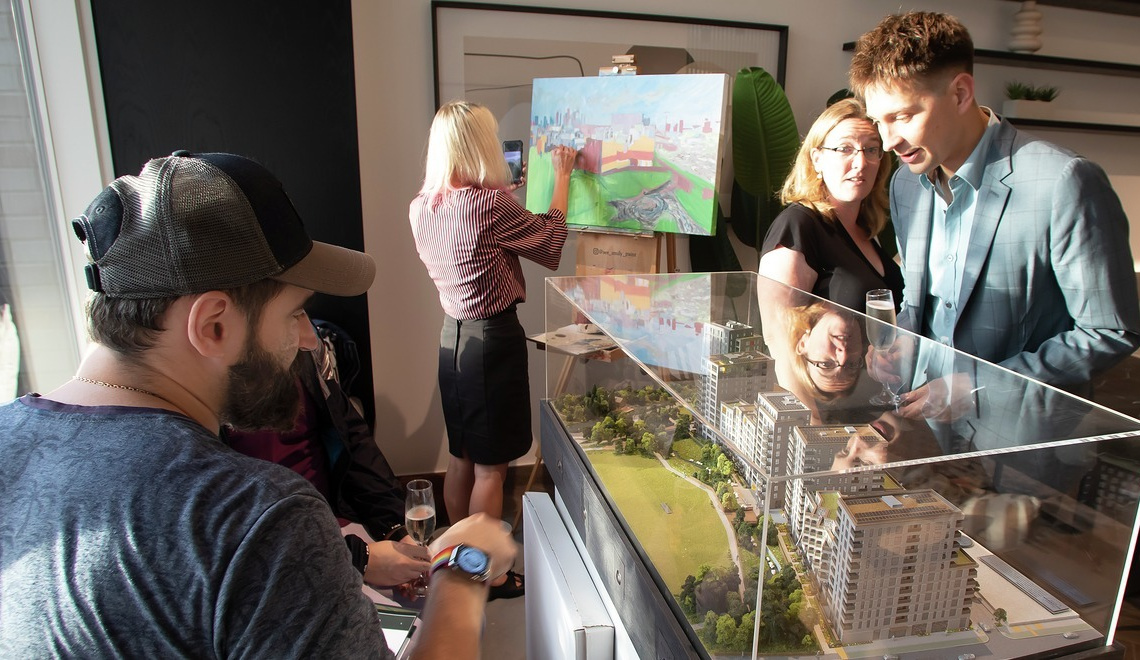 Live music created an ambient atmosphere, with canapes and prosecco served throughout the evening. On the terrace, a specialist landscape artist spent the day capturing the sensational views that can be seen from apartments in both The Observatory and The Galleria.
The painting from the rooftop terrace incorporates The Emirates Air Line, the green expanse of the Ecology Park adjacent to The Observatory, a view up the River Thames towards the O2 and London's iconic 'Square Mile' skyline. Once complete, the piece of art will be framed and take pride of place within The Observatory.
Showcasing the very best of contemporary living, The Observatory and The Galleria are landmark phases in The Parkside Collection at Greenwich Millennium Village, both overlooking the elegant green space of the Southern Park and adjacent Ecology Park. Boasting spacious, high specification living spaces, residents can enjoy a wealth of existing amenities as well as one of the most enviable London locations for excellent travel connections, allowing you easy access to work, play and explore anywhere in the capital.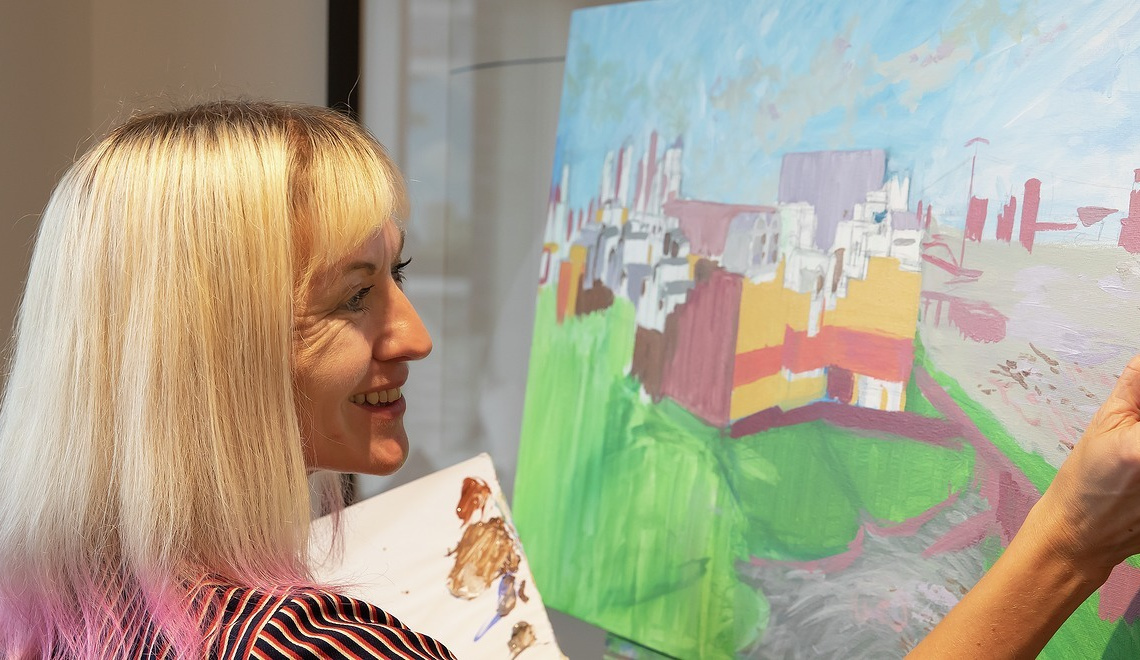 Speaking on the evening, Tracey Mayne, Sales & Marketing Director for Greenwich Millennium Village, commented: "There was a real excitement as we gave our VIP guests the first opportunity to step inside The Observatory, and then enjoy the majestic views from the rooftop terrace. With just a handful of apartments remaining at The Observatory, this was also a great chance for guests to discover The Galleria, the next phase of parkside homes at Greenwich Millennium Village.

"Both The Observatory and The Galleria offer home-owners breathtaking views over the Ecology Park, along the River Thames and across London's iconic skyline. It was great to invite so many guests to enjoy these views for the very first time, and now that scene from the roof top has been captured for perpetuity, with our landscape artist's interpretation ready to be framed for everyone to enjoy in the residents' lounge."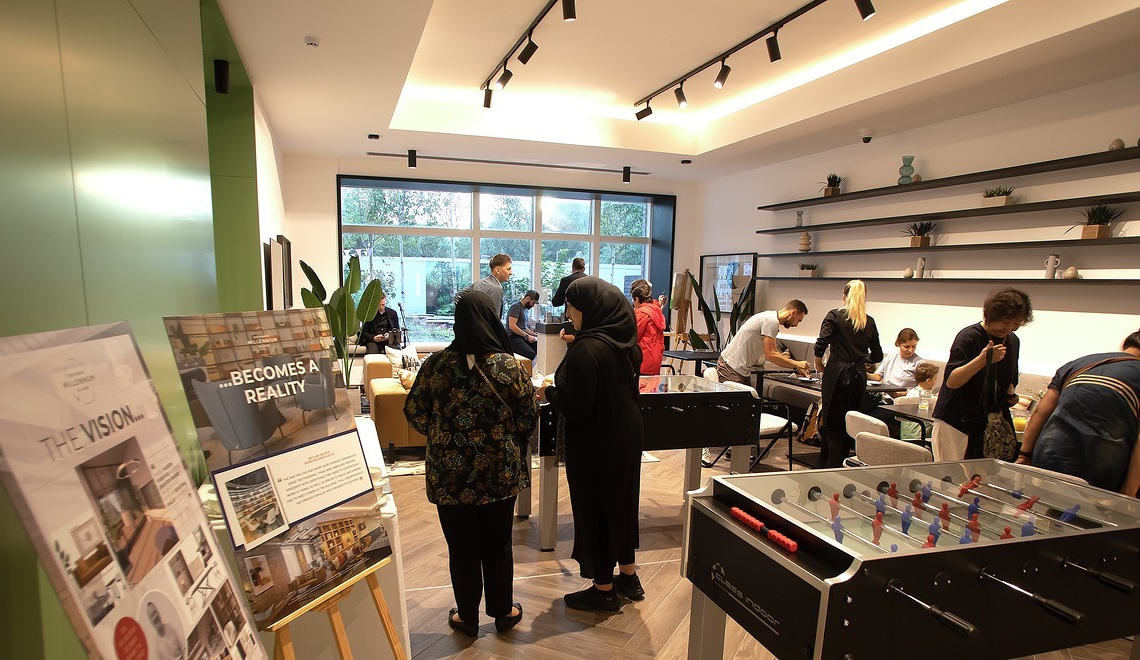 Two-bedroom apartments within The Observatory start from £649,995 and are ready to move into this autumn. Apartments within The Galleria are available to move into during 2023, with prices currently ranging from £449,995 to £689,995. Contact for sales team for further information.