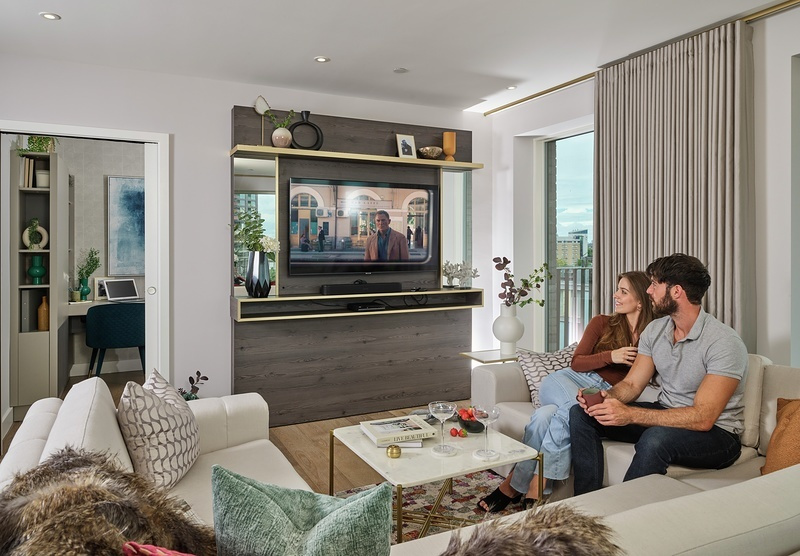 It's more than just a home. . . it's a way of life
By Lynda Clark Editor, First Time Buyer magazine
|
|
Blog
I really enjoy visiting developments – I write about them all the time and so it is so exciting to actually go and see what they are all about. I recently went to Greenwich Millennium Village, a joint venture between Countryside and Taylor Wimpey and I had a wonderful day out!
It's impressive to say the least – I actually felt I was nowhere near the hustle and bustle of London yet it's just two minutes on the tube, from Canary Wharf. It has a real village atmosphere, and the existing residents have formed a strong bonding community, which is so important. To say it ticks just about every box is pretty amazing, but it really does! With acres of parkland on Greenwich Peninsula, plus four acres of wetland ecology park to enjoy and discover, it appeals to everyone and anyone who enjoys the great outdoors. It's nature at its best with meadow grassland, wild flowers and the river Thames foreshore has been enhanced to attract fish. There are also man-made lakes linked to ponds and reedbeds – I had to keep reminding myself I was so close to central London.
Transport links are excellent with North Greenwich station on the Jubilee Line less than a mile away with fast connections to Bank in nine minutes and Stratford, perfect for any shopaholics, just eight minutes away. There are also very good bus services and the Thames Clipper Service runs regularly from North Greenwich pier stopping at London Bridge, Blackfriars and Waterloo. If you really want something different then the Emirates Air Line is a 10 minute cable car journey over the Thames, with believe me, stunning views over the City.
The development sits round a lovely village square, which has all the essentials you might need. There is a convenience store, dry cleaners, pharmacy and hairdressing salon plus a vegetarian café, and beauty spa. On the day I was there, there was also a pizza van selling, what looked like the most delicious Italian favourite. Nearby you will also find access to a health centre, schools, play areas and leisure facilities – there really isn't much more you are likely to need.
The one and two bedroom apartments are beautiful! Open-plan kitchen/living/dining areas are light and spacious and the kitchens come with integrated appliances including an oven and hob, dishwasher, microwave, fridge/freezer and washer/dryer. The main bedroom has a large fitted wardrobe and the two bedroom apartments also include an en suite – something I don't personally have in my own home and would absolutely love! The bathrooms are sheer luxury and reminded me of a staying in a 5-star hotel and the underfloor heating is bliss.
When I visited there was a first time buyer open day event going on and it was great to talk and meet excited families, couples and singletons who were about to take their first step on the ladder. I was so happy to chat with them and everyone told me that Greenwich Millennium Village was going to be living in the best of both worlds – town and country at its best. They were very excited at the thought of being part of this thriving village community and enjoy buying their first home in such an impressive development – it makes what we are trying to do, which is giving everyone the opportunity to buy for the first time, worthwhile.
Lynda Clark
Editor, First Time Buyer magazine