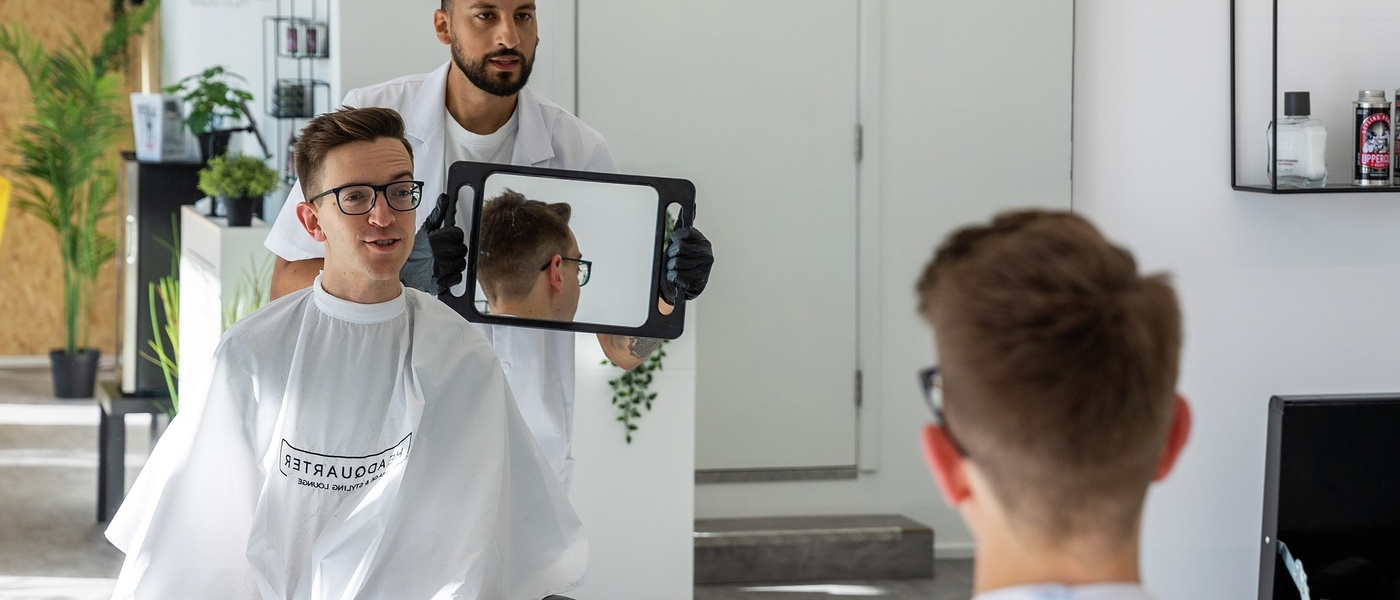 Interview with Headquarter owner Mani
Introducing a new and exciting business to Trathen Square, we caught up with Headquarter owner Mani to see how he's settling into Greenwich Millennium Village.
WHAT SERVICES DO YOU PROVIDE?
Starting from our detailed consultation we offer masculine style haircuts to all, additional services such as scissor cuts, shaving, beard moustache grooming, hot towels, and facials.
When did you open at Greenwich Millennium Village?
We opened up Headquarter Image and Styling Lounge in early October 2021.
What are your opening hours?
Our current opening hours are:
Monday - Closed
Tuesday-Friday 9am-7pm
Saturday 9am-5pm
Sunday 10am-5pm
How many people are in your team?
Currently there are two team members working at Headquarter Image & Styling lounge.
What are you most proud of as a business?
I am most proud that, at Headquarter, we really do put our clients first by providing them with the best possible service. Our aim is for each and every client to feel welcomed from the moment they walk in, having a detailed one to one consultation, experiencing fantastic styling with us and leaving with a smile on their face. I enjoy being a part of that journey, and it is very rewarding to see our loyal clients return time and time again.
What makes Headquarter unique?
The ability to transform and use our craft in such a way that it makes our clients not only look good but feel fantastic. Especially in the current climate, being in a good mental state is important and after you finish one of our services, we aim for that. We endeavour for the experience to be remembered; the lounge is clean, minimalistic with a relaxed vibe, welcoming you at all times.
What do you think makes Greenwich Millennium Village special?
The community vibe; in such a short time of being here I've had a vast amount of people approach me welcoming me to the neighbourhood and saying how glad they are that we have opened. That is a great feeling.
How can people contact you?
You can book with us via our downloadable app called Booksy, then search Headquarter Image & Styling Lounge.
Alternatively, you can directly call us on 020 7183 1484.