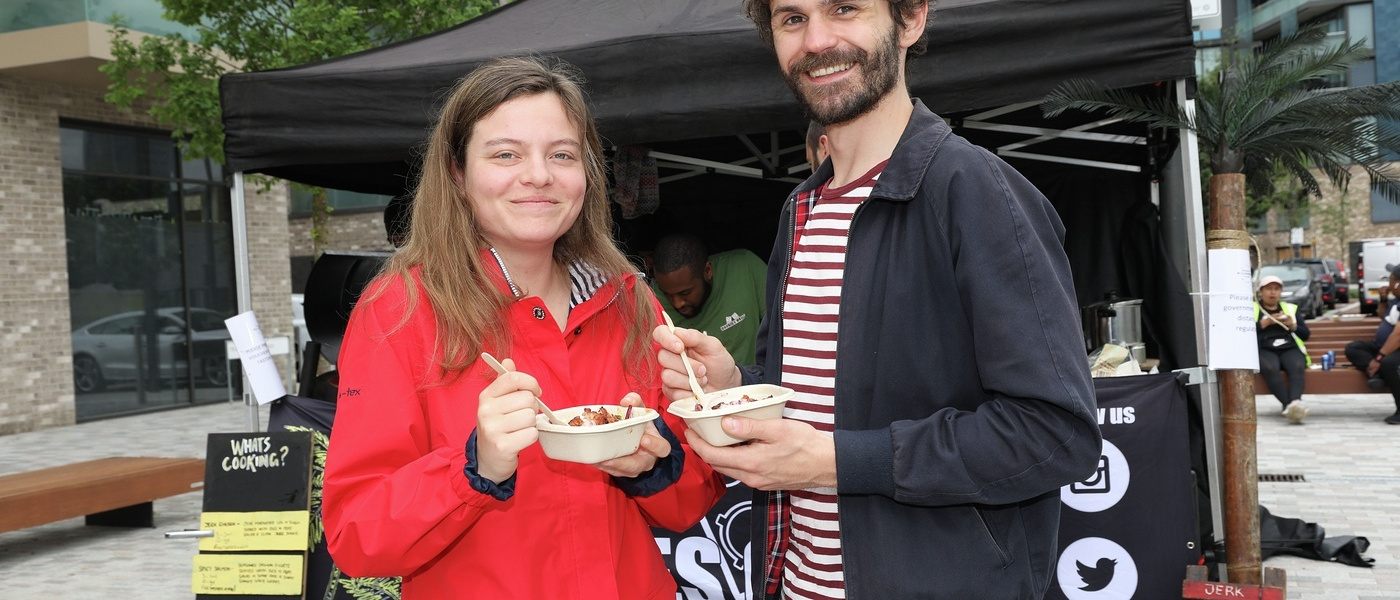 INTERNATIONAL FOOD FESTIVAL FUN, MUSIC AND DANCE ENJOYED AT GREENWICH MILLENNIUM VILLAGE
An exciting extravaganza of international food, dancing and entertainment to celebrate the diverse and global community at Greenwich Millennium Village, was thoroughly enjoyed by residents when a global food market came to town on Saturday 19th June!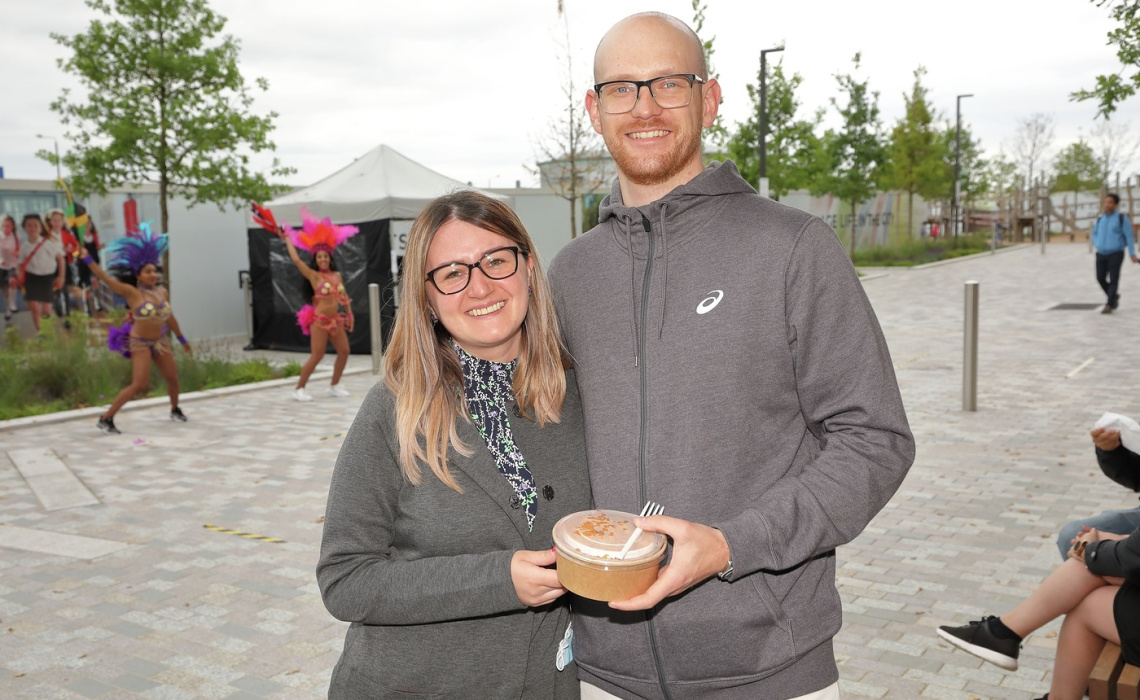 A carnival atmosphere was created by Brazilian dancers dressed in amazing festival costumes lavishly decorated with exotic feathers, brightly coloured jewels and sequins, while African dancers brilliantly dressed in colourful traditional costumes entertained the crowds with their excellent dance and drumming skills.
With upbeat music provided by The Rio Brass Band, residents were treated to a diverse selection of food stalls, set up in across the Village Square and newly opened, Trathen Square. The stalls offered an array of international cuisines, with delicious dishes served from Mexico, Asia, Spain and Jamaica.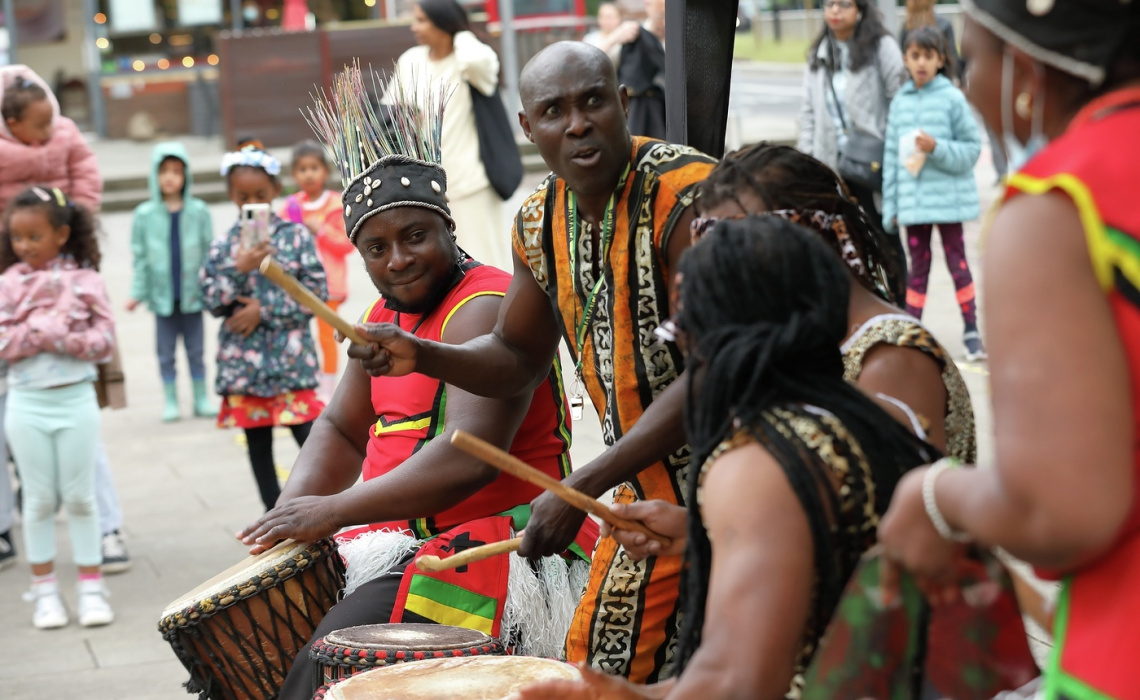 All activities were carried out in a Covid safe environment, to ensure all guests could safely enjoy themselves.
Chris Bladon, Director of Greenwich Millennium Village comments:
Full of colour, music, food and entertainment bringing fun, joy and excitement to our residents, the Global Food Festival truly celebrated the diverse international community that enjoys living here at Greenwich Millennium Village. We look forward to enjoying further events and activities with our residents throughout this year.
Adanta Dance comments:
It was great to be part of the GMV Global Food Market. We enjoyed the experience, and we are very happy that our contribution was well received. It was a people's event, and we are happy Adanta contributed traditional African dance to a diverse audience who collectively enjoyed it as one family.
Sarah at Deluscious Catering said
The GMV Food Festival was a pleasure to be a part of, it was lovely to see the people come out and have fun. Children and adults were dancing and getting into the community spirit. The entertainment was brilliant and our food sold out in 3 hours which was great. We look forward to the next event