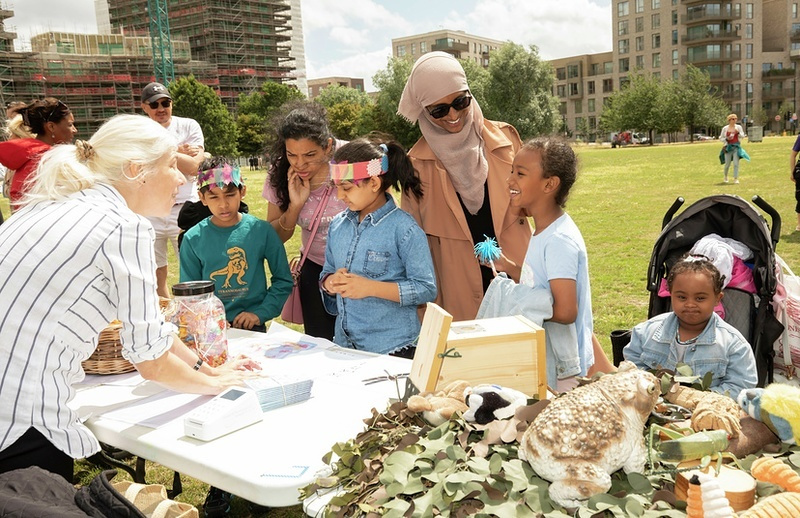 Greenwich Millennium Village hosts Summer Fayre
Greenwich Millennium Village once again hosted its famous Resident Association's Summer Fayre on Saturday, 15th July.
Residents gathered on the popular central green space of Southern Park for a great day of summer entertainment.
Sponsored by the Greenwich Millennium Village project, a joint venture between Countryside Plc and Taylor Wimpey Central London, this family friendly event saw a fantastic programme of fun and games featuring participants from many of the local groups that create such a fantastic sense of community across Greenwich Millennium Village.
Youngsters from Senshi Karate performed a martial arts demonstration while Greenwich Peninsula Football Club organised football matches and activities. On stage providing live music were local band The Sundries as well as some incredible performances from young residents singing their hearts out, while GMV's Desi Dancing Divas had the whole park Bollywood dancing.
There were also activities provided by the team at the nearby Ecology Park, giving the chance for residents to learn more about the wildlife and unique habitats that are literally on their doorstep on the banks of the River Thames.
As you'd expect from the GMV Resident Association's Summer Fayre, refreshments were not in short supply, with an excellent range of local produce showcasing the wonderful food and drink of Greenwich.
Louise Knight from the GMV Resident Association said: "Despite the efforts of the English weather to dampen things with gale-force winds, it was an impressive turn out. The stage kept everyone entertained right until the last acts, with many of these performing being our very own residents. Particular recognition must go to the younger kids who impressed us with some excellent singing.
"The Ecology Park provided interesting insight into this fantastic ecological feature right on our doorstep and the Greenwich Peninsula Football Club brilliantly oversaw football games and activities for the younger attendees."
Plans are already in place for the 2024 event, so make sure you keep the date of June 15th in your diary.