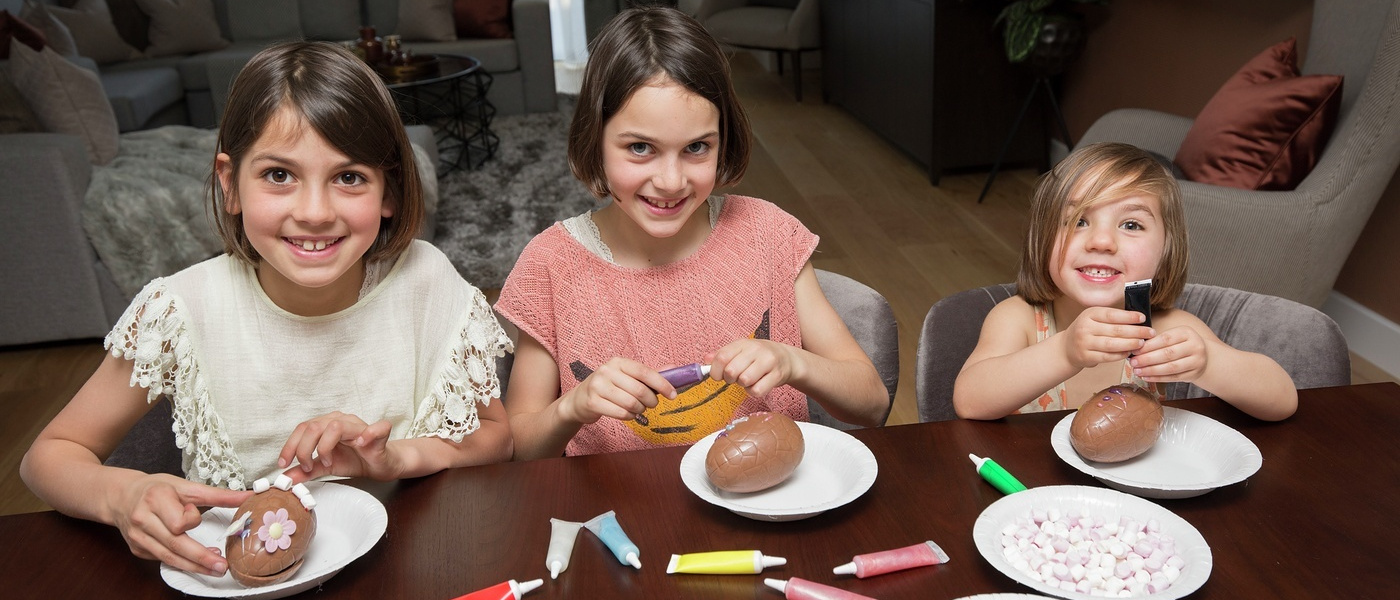 Greenwich Millennium Village hosts fun-filled Easter events throughout the holidays
The first event that residents and other guests were able to enjoy on Good Friday was a chocolate egg decorating masterclass, hosted in the show home apartment adjacent to the Marketing Suite. Attendees used their imaginations (and appetites) to create their very own bespoke chocolate eggs, producing some very creative results indeed. In addition to the rainbow dust, edible glitter and other goodies provided, attendees were also given the opportunity to tailor their own messages on the eggs using vanilla and caramel.
Here's a fun fact: the tradition of egg decorating dates back to a Ukrainian activity known as pysankas, where wax and dyes were used to decorate eggs with meticulous and elaborate designs. It dates back to the early 20th century.
A bake-off followed on Saturday, April 20th, where guests were invited to bring their most impressive Easter themed home baked cakes to the Marketing Suite. A £50 John Lewis voucher was provided to the winner on the day.
During the next couple of days, the Easter fun continued with many children putting their search skills to the test in the Easter Egg Hunt on Sunday, 21st April. A series of mini-games kicked off the fun before each child was given a basket to begin their hunt around the Village Square area.
As the baskets filled up with treasure-filled eggs and Easter themed sweets, parents socialised with each other and enjoyed the sunny weather shining down on the Village Square.
The final event held on Easter Monday was a Be Military Fit session that took place in the Southern Park area. With the class being led by a former serving member of the British Armed Forces, attendees enjoyed a real workout session that cut no corners – the perfect opportunity to burn off the extra calories consumed over the holidays.
At the end of the day, it was another great Easter spent at Greenwich Millennium Village!