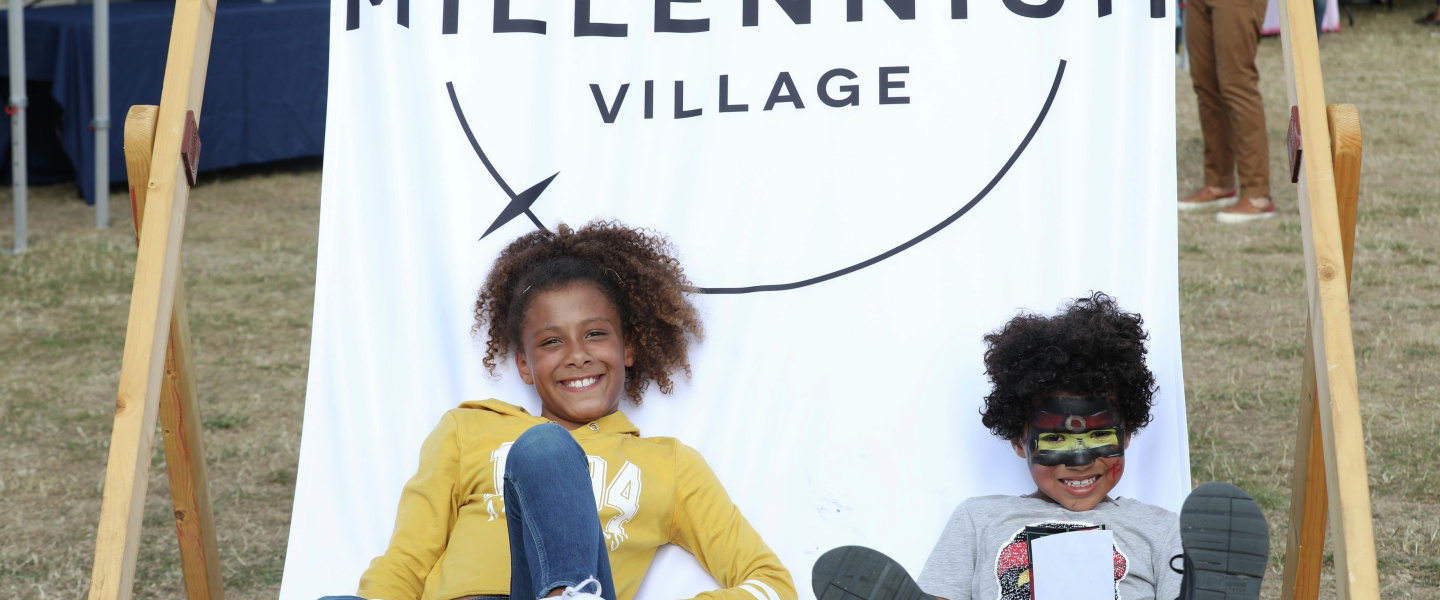 Greenwich Millennium Village hosts annual Summer Fayre 2019
Organised by the Residents' Association, the family friendly event was held on the development's very own Southern Park. Bringing back many of the highlights from previous years, it also kept things fresh by adding new ones.
The fayre began at 1 pm, with a variety of food and drink stalls opening first and giving residents a range of options to tickle their taste buds. These included a selection of healthy salads, veg boxes, Mediterranean cuisine, curries and burgers. A number of stalls also offered a selection of ice cream and cold drinks, which proved very popular throughout the day given the hot and sunny weather.
As more people gathered in Southern Park, the performances began with Millennium Rock Band taking off and setting a fun mood that had attendees tapping their feet to the tunes of rock legends of the past. The primary school rock band also made a triumphant return this year, playing a number of classics which included Oasis' Wonderwall.
Complementing the music were a number of fantastic demonstrations and shows. These included displays by Greenwich Millennium Village's very own Indian Mothers' Group, who delighted attendees with a series of high-energy Bollywood dances.
Frank Jennings, who teaches Karate lessons with Senshi Karate at the Meridian Sports Club, also led his students through a masterful demonstration of different moves and Kata.
Over at the Greenwich Millennium gazebo, attendees gathered throughout the day to receive complementary merchandise from the development. These included a range of branded coffee mugs, thermoses and free water to give everyone a boost in moments where the sun proved a little too much.
The Summer Fayre also hosted varied stalls selling jewellery, handmade crafts, soaps, bath bombs and ethical make-up / skincare.
Chris Bladon, Director of Greenwich Millennium Village, says: "Once again, it's been an absolute pleasure to sponsor the Summer Fayre, a key moment in the year that brings the community closer together and gives our residents the opportunity to meet their neighbours. As the development approaches it's 20th Anniversary next year, it's very encouraging to see how events like these just keep getting bigger every year. I'm excited to see how the Summer Fayre continues to evolve in the coming year."
Sylvia Williams, Social Secretary for the Residents' Association at Greenwich Millennium Village, says: "The Summer Fayre is one of the largest events that the Greenwich Millennium Village Residents' Association organises year on year. It's great to see how attendance levels just keep going up every year. I would like to extend a big thanks to all the members of the Association for their help in organising this, as well as to Greenwich Millennium Village for their continued support and sponsorship."
Among other events that attendees were able to enjoy on the day were the bouncy castle and City Farm, where animal lovers could stop by and pet some very friendly goats, donkeys, ducks and hens.
The live music and performances continued throughout the day until the event finalised at 9 pm.
The latest collection of new homes at Greenwich Millennium Village, Commodore's Quarter, has just been launched, and comprises 136 one-to-three-bedroom flats and three- and four-bedroom houses.