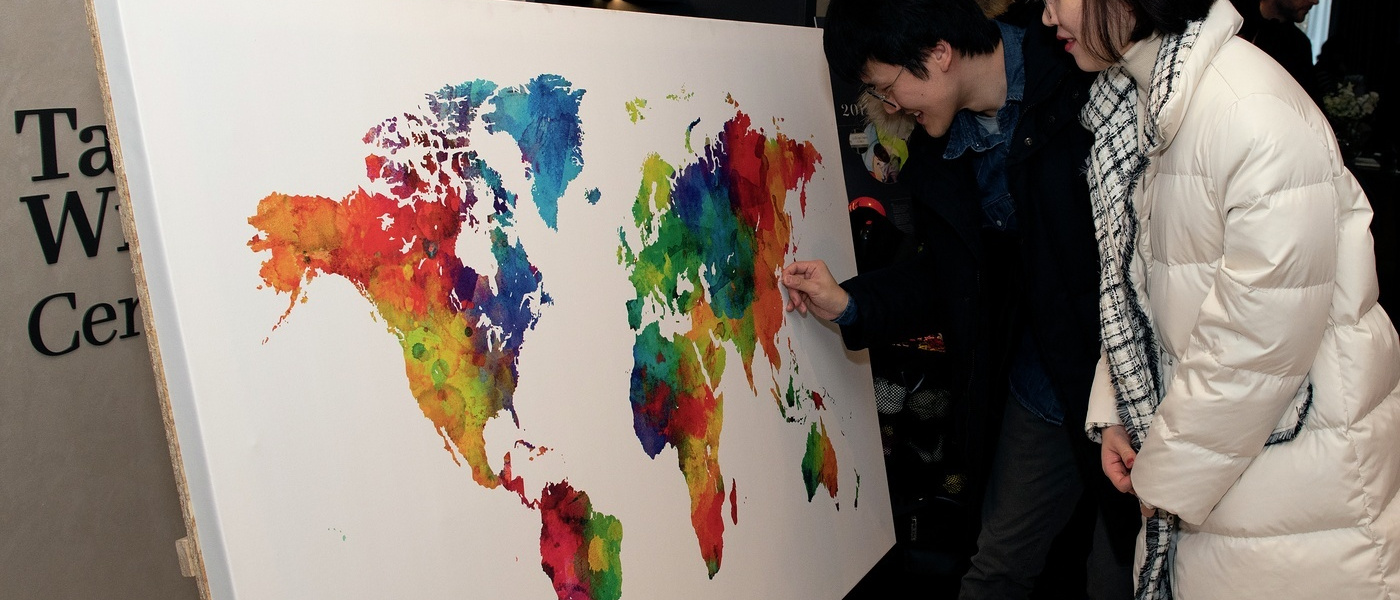 Greenwich Millennium Village holds community launch event to celebrate its 20th anniversary
On Saturday, 18th January, residents gathered in the marketing suite in Oval Square to celebrate GMV's 20th anniversary with a community launch event. The development has an active year of planned celebrations coming up, held under the "GMV20" theme. Saturday's event proved to be a wonderful way to kick things off with an event dedicated to what makes the development special: the people that live in it.
A selection of canapés and drinks were provided for all the attending residents to enjoy, with one of the highlights being an impressive GMV20 cake. Throughout the afternoon, there was a buzzing atmosphere in the marketing suite as residents socialised with each other and learned about the development's rich past, present and future. Entertainment was also provided, with a magician and balloon modeller keeping both adults and children smiling.
As part of the event's agenda, residents were given a tour through the marketing suite and show home. GMV history boards were placed throughout the interior, showcasing Greenwich's history of industry, progress and transformation - along with the evolution of GMV from humble beginnings to one of the most exciting residential neighbourhoods in Europe. Over the years, 1,718 homes have been completed on the development and its community has grown to over 3,400 residents.
Guests also had the chance to interact with the GMV masterplan model in the marketing suite and were given the chance to learn about the development's bright future for 2020 and onwards.
One of the key characteristics that makes GMV stand out is the wide range of nationalities and cultures making up the development. In recognition of this, a world map was placed in the marketing suite on the day, enabling residents to place a pin on their country of origin. At the end of the year, the map will be converted into a piece of artwork.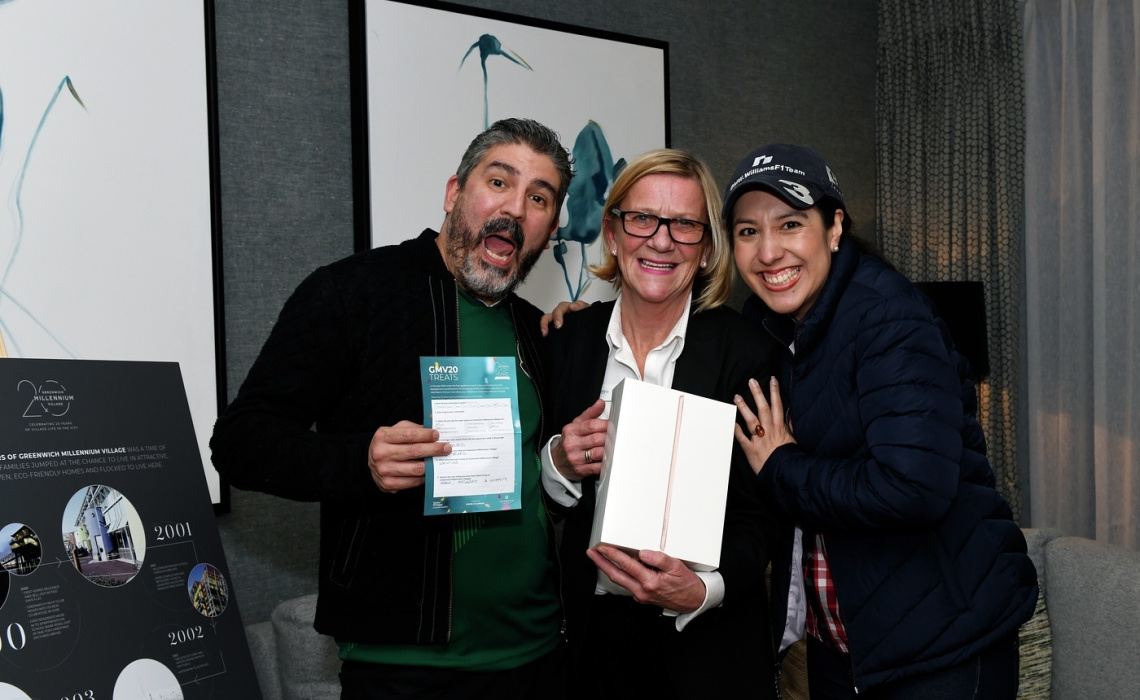 A final highlight of the afternoon was a raffle that took place known as GMV Treats. The first prize given out for this was an iPad which went to the winner, Luis Berho. More prizes are due to be given out throughout the year.
The event remained busy throughout the whole afternoon, with over 100 residents stopping by to socialise and enjoy the selection of food, drinks and entertainment available.
Chris Bladon, Director of Greenwich Millennium Village says:
We look forward to hosting more events like this throughout the year to celebrate how far we've come as a community. GMV has seen remarkable growth over the last 20 years, evolving from its humble beginnings into a shining light for those who seek village life in the City of London. I'm truly excited to see what the future will bring.
Images from the event