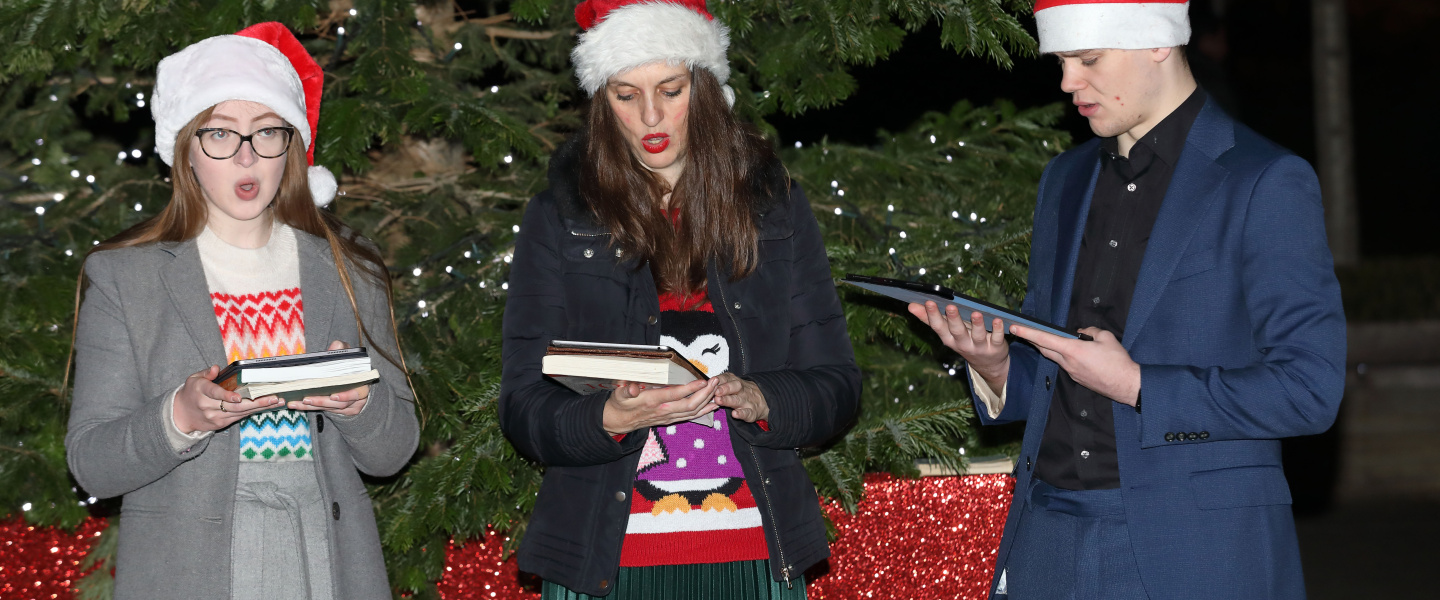 GREENWICH MILLENNIUM VILLAGE CELEBRATES CHRISTMAS
Christmas is for spending quality time together. In a bid to provide a night of festive fun, Greenwich Millennium Village arranged a yuletide treat with all the trimmings.
On the 16th December, an evening event was held in a bid to bring the community together. With seasonal spirit filling the cold winter air, and Christmas cheer warming the hearts of everyone involved - the village square was transformed into a celebratory scene of winterland wonder. Food, drink, music and entertainment were lovingly brought together to remind residents how joyful this time of year can be.
The fully lit Christmas tree provided an impressive central focus point, and many used it as a backdrop for some wonderful photo opportunities. The traditional mince pie and mulled wine cart added to the aesthetic with amazing aromas that are synonymous with the most wonderful time of the year. Despite it being cold outside, the atmosphere and enthusiasm provided by those in attendance ensured a cosy and comforting environment that entertained as well as enchanted.
One resident at Greenwich Millenium Village commented: "My daughters have been so excited for Christmas since September! It was really nice to bring them somewhere that showed them what Christmas is all about - as we couldn't last year. The mince pies were delicious, and the girls loved the songs and the lights while my wife and I enjoyed a glass or two of lovely mulled wine. It was great to get chatting to some of our neighbours, and it was fantastic fun joining in with the Christmas carols. We had such a great time and feel very fortunate to have something so wonderful right on our doorstep."
Providing superb entertainment to the event was the Terri-Jayne school of Dance. The audience were delighted to watch budding superstars perform a wide range of Christmas songs and excerpts of musical show dances. Their enthusiasm was contagious, and the crowd were thrilled to watch their very impressive rendition of seasonal favourite - 'The Nutcracker'. The talented youngsters were joined by the wonderful Euphony Voices, who performed a varied list of Christmas carols that encouraged the audience to sing along.
Chris Bladon, Director of Greenwich Millennium Village added: "We were delighted to put on an event that had the enjoyment of the community at its heart. The lights, the food and drink, and the wonderful entertainment was warmly received by an audience that really got into the Christmas spirit. After the disappointment of last year's Christmas lockdown, it was very rewarding to provide the community a chance to celebrate together. I am very proud of everyone that played a part in putting this excellent evening together, and I am thrilled at hearing all the positive feedback that I have received so far."