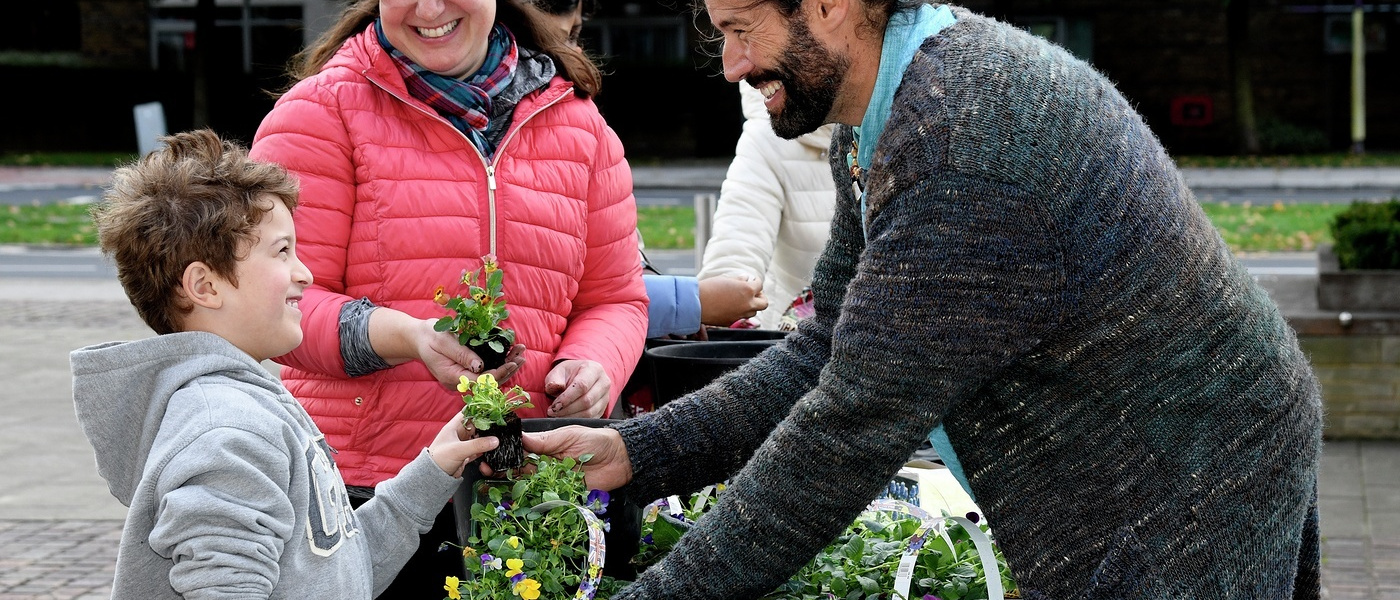 GMV'S Residents take part in the 2nd edition of Balconies in the Bloom
Residents at Greenwich Millennium Village recently gathered in the village square for the second edition of 'Balconies in Bloom', a planting masterclass that was a follow-up from last year's event which was held in Peartree Way.
This year's edition saw GMV's residents learn how to plant a "bulb lasagne", whereby bulbs are planted in layers and then emerge successively. The bedding plants which grow quicker are planted on top, while the bulbs which grow in the spring are planted below that.
The masterclass was held between 1-4 pm and attracted groups of all ages. There was a great turnout for the session, with over 50 attendees taking part over the course of the whole afternoon.
Hosting the masterclass was Kevin Godby, Community Gardener of the Greenwich Co-operative Development Agency (GCDA), who showed attendees how to layer everything to make sure the flowers arrive in phases. The day consisted of planting pansies, sweet williams, primroses and cyclamens.
Residents were invited to bring their own plastic pots to the event and any leftovers were handed out at the end of the day, ensuring there was no wastage.
Kevin Godby, who led the 2nd edition of Balconies in Bloom, says:
It was a delight to see an even greater attendance to this year's edition of Balconies in Bloom. The sense of community was palpable throughout the afternoon as green-fingered residents of all ages came together over their shared interest. Overall, the aim was to deliver an entertaining and educational session that everyone could enjoy. As well as giving attendees a chance to socialise with each other, the session also equipped them with core planting skills they can benefit from for years to come.
The hope is that next spring will see a wave of colourful flowers bloom across the balconies of GMV.
Images from the event