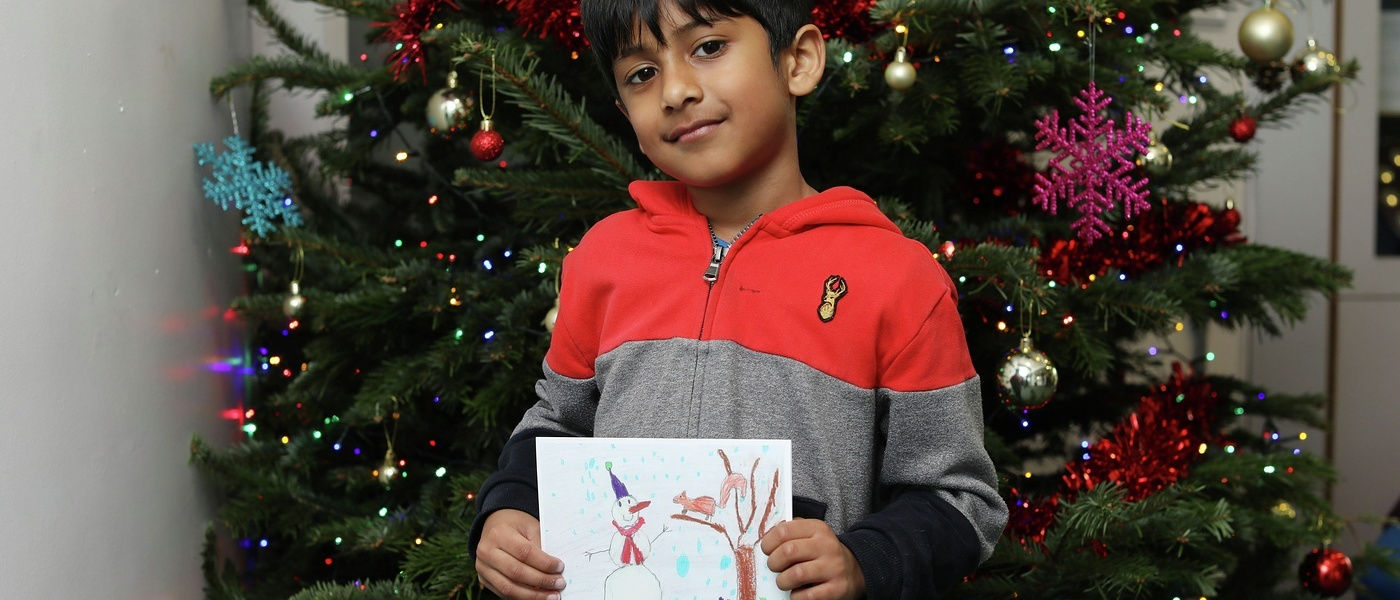 Greenwich Millennium Village organises seventh annual Christmas card competition
Entries were accepted throughout November, with hundreds of school children producing a series of magnificent and colourful entries that showcased true festive inspiration.
Arnav Anisetty, Year 2, was given the honour of being this year's gifted winner. He was prized with a £50 gift voucher and a winner's certificate, while also receiving printed versions of the card to give to his friends and family.
Arnav's winning entry featured a snowy winter wonderland with a jolly snowman in a red scarf. A tree with presents underneath also featured on the card, along with a lovely squirrel on one of the tree's branches, who is interacting with the snowman.
The runners-up in the competition also need to be highly commended for their brilliantly designed cards. In second place came Janyaa Agrawal, Italy class, and in third place was Min Ji Aw, Nigeria class. .
As in previous years, Greenwich Millennium Village will also donate £200 to Millennium Primary School, which will contribute towards next year's curriculum.
Chris Bladon, Director of Greenwich Millennium Village, says: "For the seventh year running, we are delighted to have held this competition, which is a true showcase of how talented the pupils of Millennium Primary School are. Picking the winner this year among so many fantastic entries was no easy task, so I would like to congratulate Arnav Anisetty on his delightfully creative card that came in first place. I would also like to thank everyone who took part in the competition; it was an absolute delight to judge all of these wonderfully creative entries".
Hayley Redmond, Deputy Headteacher at Millennium Primary School, says: "For the seventh year running, I would like to extend a big thank you to Greenwich Millennium Village. The annual Christmas card competition has now become one of the highlights of our Christmas festivities, with the school's pupils showing a great deal of enthusiasm and dedication year on year towards creating their impressive designs. This competition is a perfect prelude to Christmas, and helps us all get into the festive spirit every year".