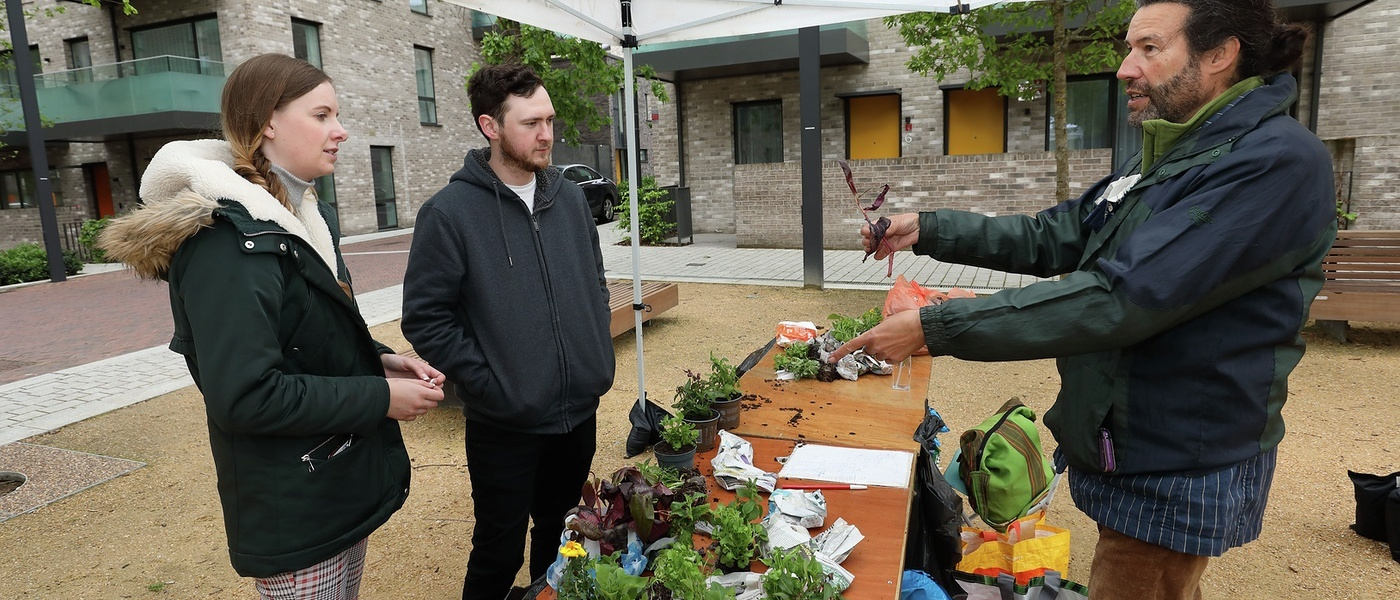 GMV IN BLOOM ENJOYED BY OUR GREEN FINGERED RESIDENTS
Greenwich Millennium Village is officially in bloom thanks to our residents, who have been busy planting flowers, bulbs and seeds to help provide an array of beautiful blooms throughout the development.
To ensure all residents could join in the fun, everyone was sent a packet of wildflower seeds and full instructions to plant at home, with an invitation to a planting masterclass with local community gardener Kevin Godby from Greenwich Co-operative Development Agency (GCDA).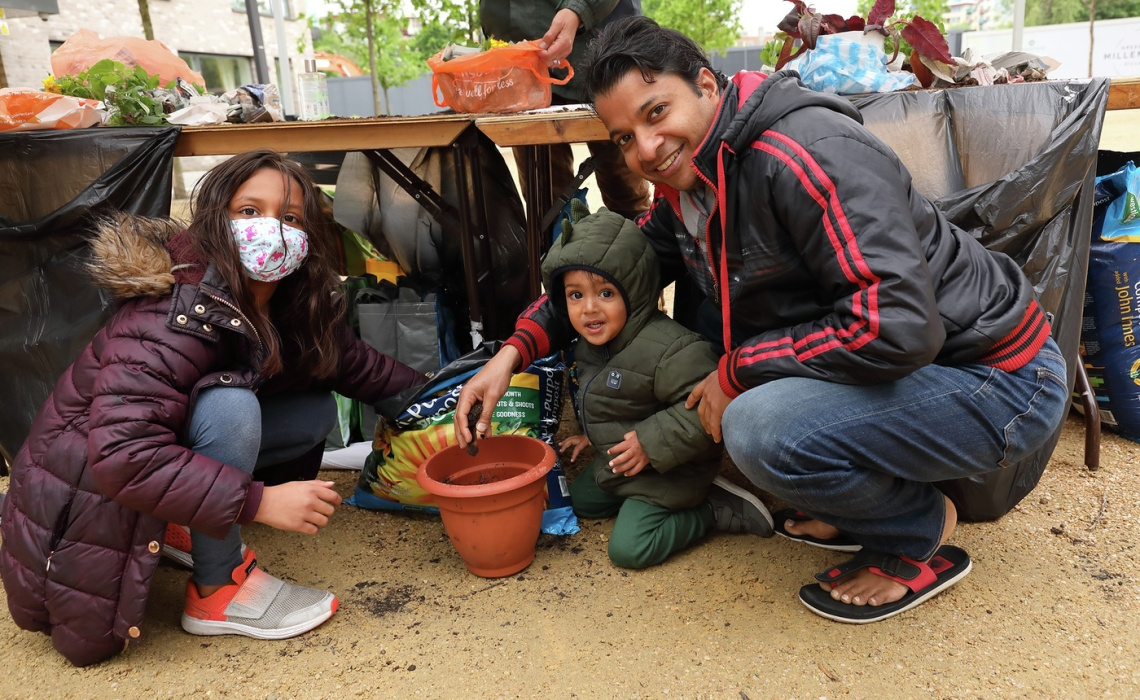 The two-day workshop proved a brilliant opportunity for residents to learn Kevin's top tips and tricks on how to create a beautiful display using bulbs and bedding plants. With over 80 sessions held, our residents and their families brought along their own container and their gardening enthusiasm and went home with stunning displays to proudly display on their balconies and in their gardens.
Chris Bladon, Director of Greenwich Millennium Village says:
We were delighted to offer our residents at Greenwich Millennium Village with an opportunity to learn some gardening skills from our green fingered expert Kevin Godby, whilst spending some quality family time together in the landscaped communal squares. These displays have certainly added some creativity and colour, which we hope the community will enjoy throughout the summer.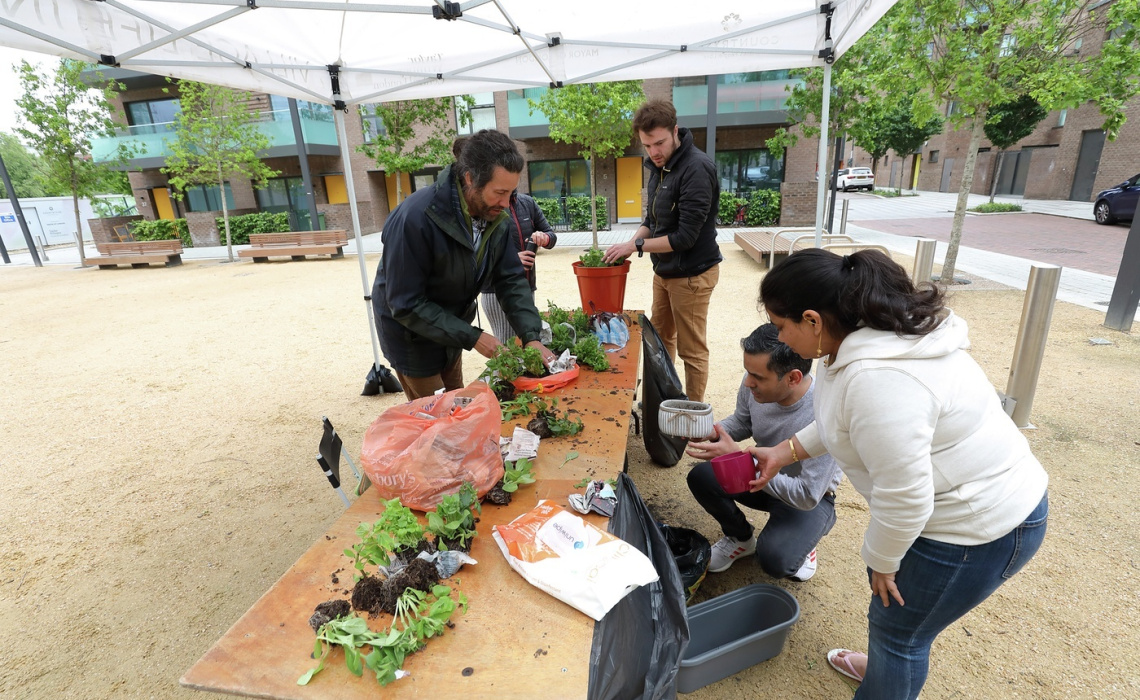 Top tips from Kevin include:
Make sure your container has drainage holes
Ensure you use good quality compost
Bulb planting depth should be between two to three times the length of the bulb
Ensure a layer of soil between each layer of bulbs and the bedding plants at the top of the container
Water the plants from the bottom, by standing the container in water for a few hours