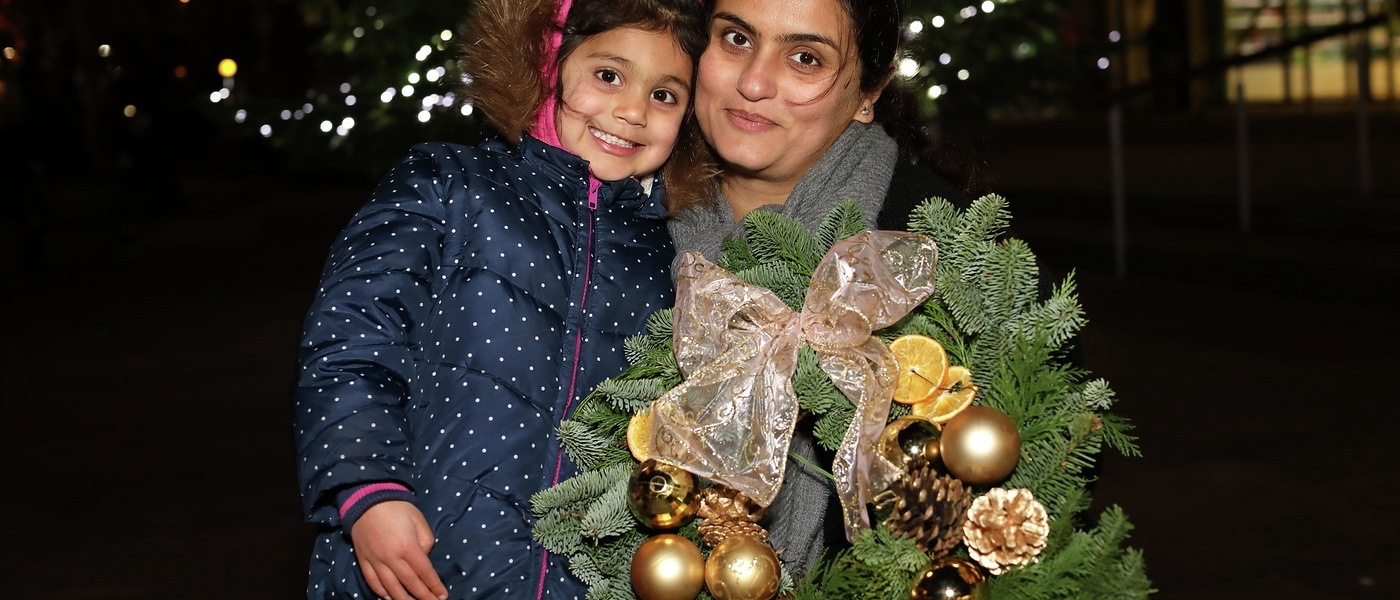 Residents channel their Christmas spirit with an evening of carols and wreath making
The event, held in the village square next to the impressively decorated Christmas tree, was attended by both adults and children alike. The wreath making masterclass was a hit from the beginning, drawing in a large crowd and seeing a high level of participation throughout the whole event.
Clippings were taken from evergreens such as cypress, taxus and holly, while ribbons, dried fruit and red seasonal berries helped to add further colour to the wonderful and creative designs being made made in the workshop. Residents also had baubles, pinecombs and other Christmas ornaments at their disposal to ensure some phenomenal end results.
Of course, the Christmas cheer wouldn't truly be felt without carollers gathered to sing round the tree. A collective of six talented carol singers delivered several sessions, which covered classics like "Holy Night" and "Come All Ye Faithful", among others. As in the previous year, the carol singers came from Hartley Voices, a group of London based opera, musical theatre and choral singers.
The carollers sang throughout the whole evening, with jazzy cover versions of seasonal music filling the silence whenever they had a rest. The music never stopped as guests enjoyed the evening and between the carol sessions, attendees visited the food truck parked outside the marketing suite, which offered delicious servings of complimentary mulled wine and mince pies.
There was a special atmosphere in the village square that evening, serving as the perfect warm-up to the big night coming up on the 25th December.
Chris Bladon, Director of Greenwich Millennium Village, says: "The Christmas event at the village square was once again a great hit. It was fantastic to see a mix of attendees that included residents, members of the local community and children, all coming together to celebrate the Christmas season. A true sense of community is one of the key factors that make GMV stand out as a development and this evening was the perfect showcase for this".
As the night drew to a close, residents left with many inspired and impressively designed wreaths, ready to adorn their front doors….just in time for Christmas.