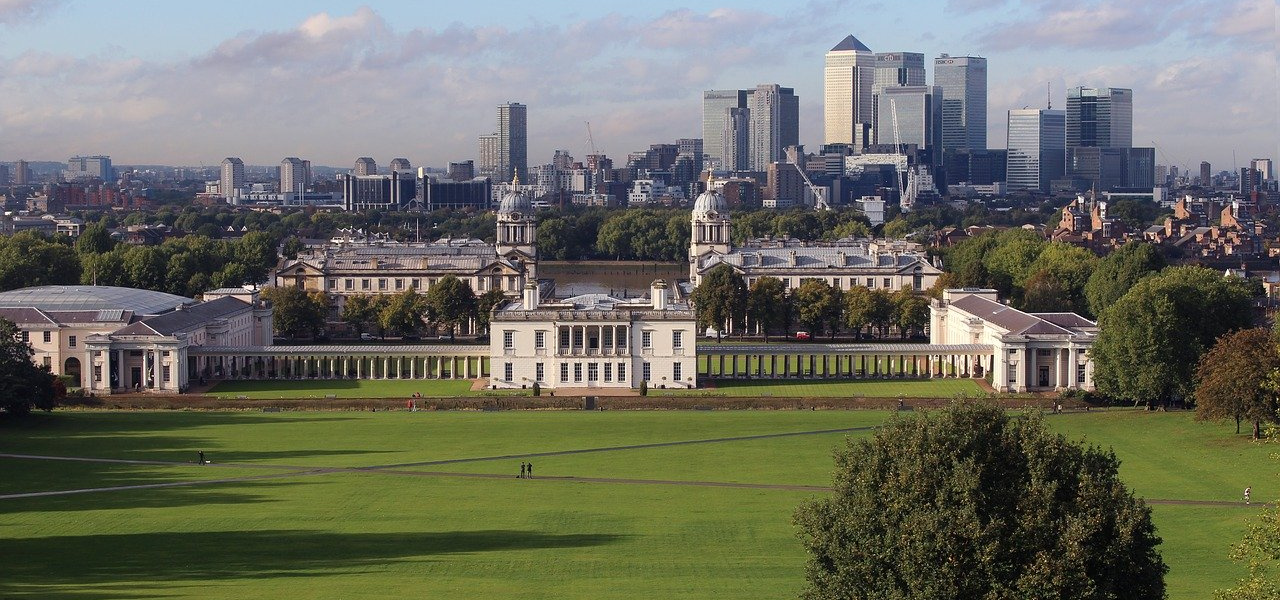 Glorious Greenwich
By Greenwich Millennium Village
|
|
Blog
Benefitting from this first-class location, 67 Park Central at Greenwich Millennium Village offers buyers a range of one to three bedroom apartments and two & three bedroom duplexes. Each beautifully crafted home is complemented with an exclusive specification, superfast fibre broadband and a sociable, open-plan layout; ideal for both working from home and entertaining
Here, you are within walking distance of a wealth of existing amenities, all whilst enjoying the extensive on-site facilities. Request the support of a dedicated porter, book the games room and immerse yourself in an evening of family fun, escape to the co-working space and switch up your home working routine, or drop the kids off at the on-site nursery! So, with countless other rival locations in the capital, why choose 67 Park Central in Greenwich?
FRESH AIR, GREEN SPACE AND NATURE
London is home to an abundance of open spaces and nature trails – over 3,000 parks to be exact – with plans to make more than 50% of the city green by 2050. The borough of Greenwich is no exception to this trend, including Greenwich Millennium Village where many of the three bedroom homes at 67 Park Central enjoy stunning views across the development's Southern Park. Complete with an eco-playground, lakes and hides for bird watching, there is also a four-acre Ecology Park on the development, creating a perfect harmony of city and country living.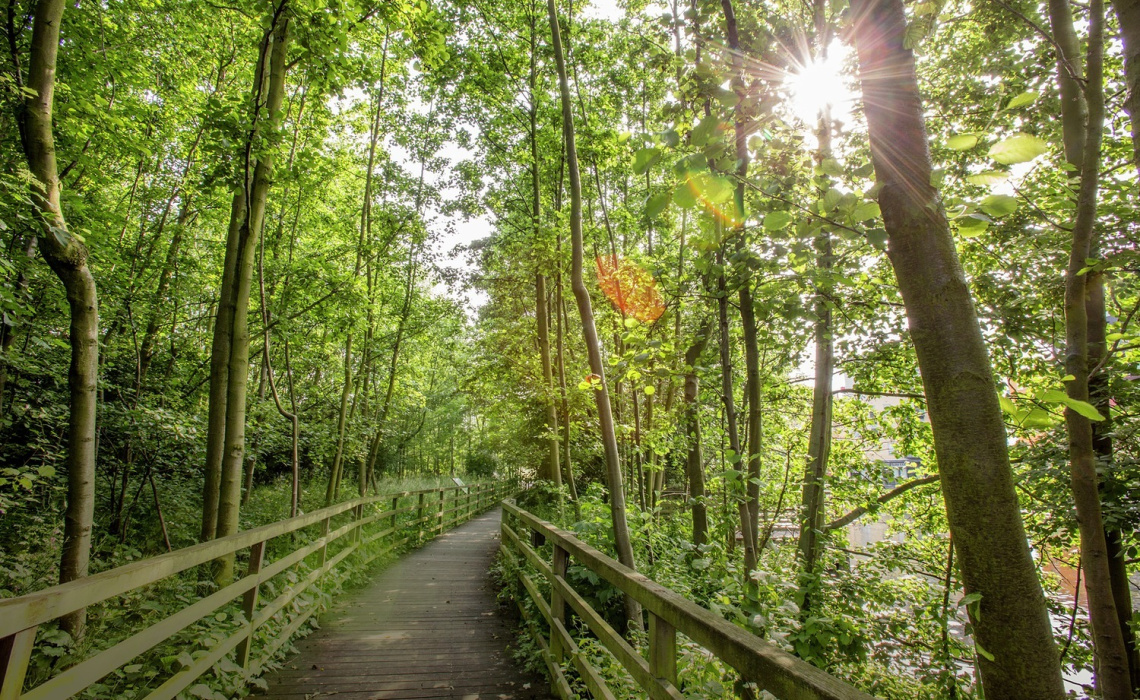 Take a wander through the on-site ecologogy park
Adjacent to Greenwich Millennium Village on the banks of the River Thames, The Greenwich Yacht Club provides an idyllic waterside location to appreciate a spot of sailing or rowing, whilst the Thames Path is ideal for runners, walkers and cyclists, stretching an impressive 184 miles from its source in the Cotswolds through to the Thames Barrier, passing some of the City's most famous landmarks first-hand, including the Tate Modern, Houses of Parliament and London Eye.
Also just two miles away is Greenwich Park which sits proudly on a 74- hectare plot and is home to the Royal Observatory, Maritime Museum and the Meridian Line. Here, you can experience the very best of Greenwich all in one place, with a popular children's playground, herb garden, Olympic running and cycling routes, ponds and a further boating lake all at your disposal.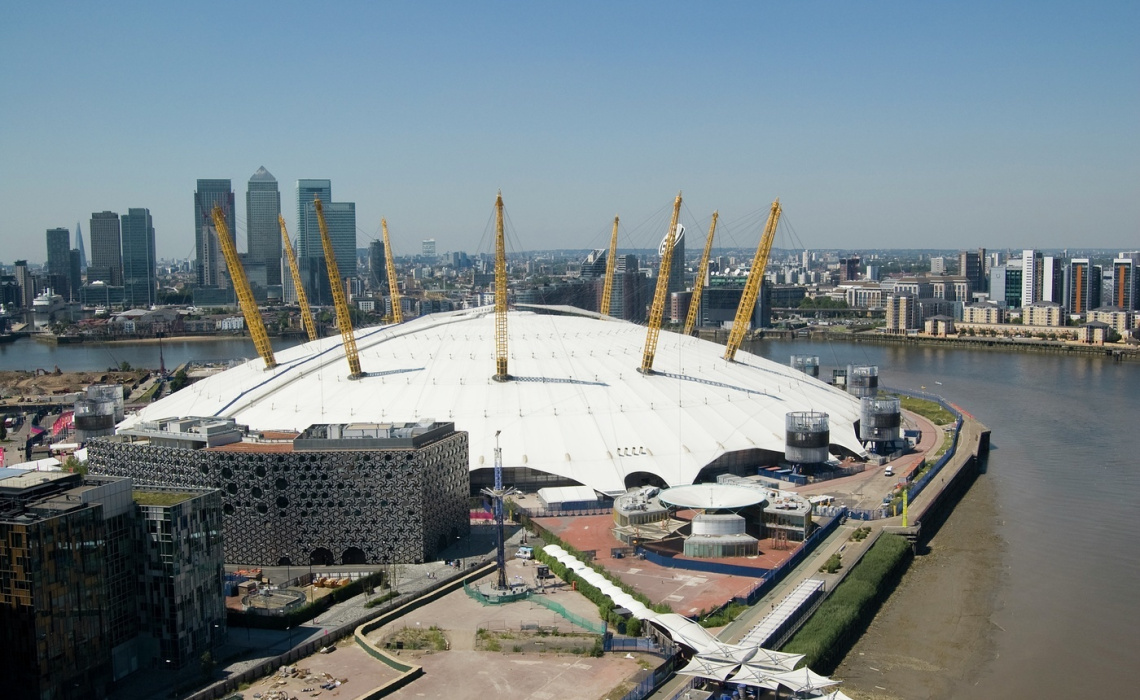 The 02, just a short walk from Greenwich Millennium Village
A CITY OF ENTERTAINMENT
You simply cannot talk about the borough of Greenwich without mentioning the celebrated entertainment available right on your doorstep. Just a 12-minute stroll from 67 Park Central, the O2 arena regularly plays host to the world's finest musicians and performers, and boasts an extensive list of bars and restaurants, a cinema and bowling alley for family days out. There is also a shopping centre with over 50 Iconic outlet stores . You can even climb the O2 and admire the surrounding urban and river views through their 'Up at The O2' package!
Venture out onto the streets of Greenwich and you will discover a further selection of independent cafes and eateries, complete with a range of cuisines and beverages to try, most of which are also available for takeaway!
If you're eager to take in the culture of Greenwich, there are a plethora of local sites to explore on foot, including the well-known Cutty Sark under two miles away.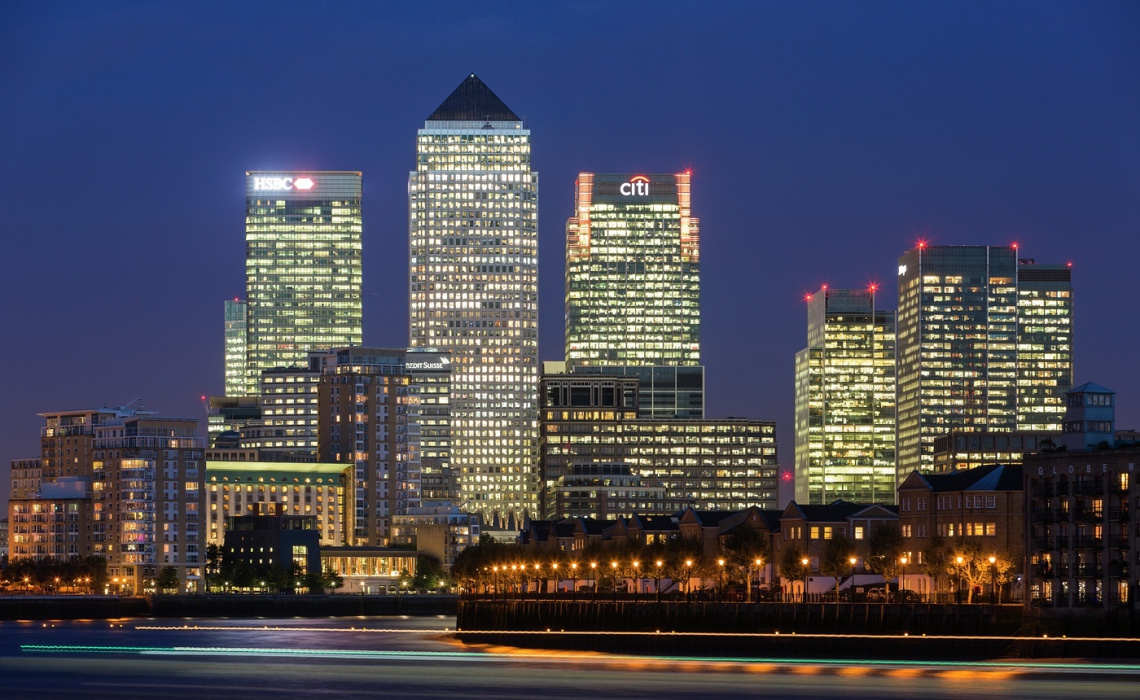 Canary Wharf, just one stop from Greenwich Millennium Village
STAY CONNECTED
For most of us, location is everything. Even with the growing popularity of working from home, it is essential to have an efficiently run service that can transport you in and around London momentarily.
Less than a mile away from Greenwich Millennium Village is North Greenwich station, offering fast connections via the Jubilee Line to Canary Wharf in 2 minutes and Bank in 9 minutes. You can also hop off of the Jubilee Line after 8 minutes at Stratford, where you will arrive at Westfield shopping centre and can utilise an extensive range of rail services; easily transporting you anywhere in the capital or further afield to work, play and explore. For further weekend services, the night tube operates on Friday and Saturday.
If you're searching for the perfect spot to put down roots in the capital, look no further than 67 Park Central at Greenwich Millennium Village. With homes ready to move into from October 2021, the ultimate city retreat awaits!