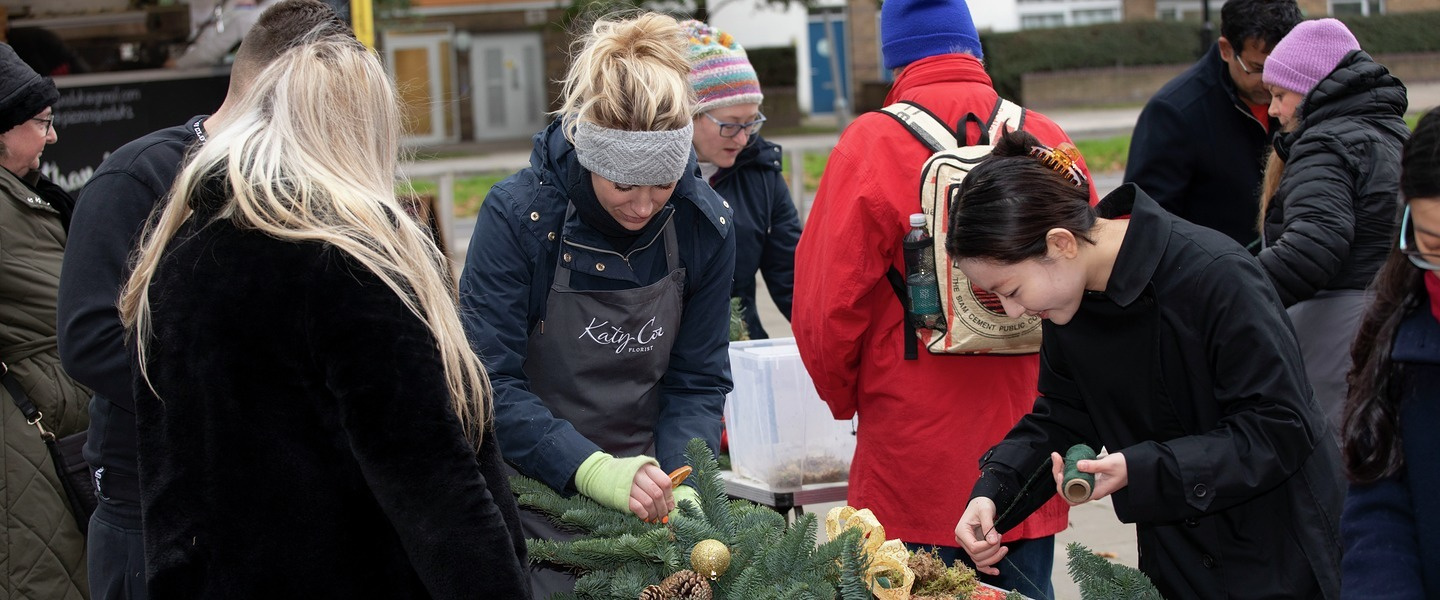 In partnership with our professional florist, residents were invited along to our FREE workshop to learn how to make a beautiful wreath perfect for displaying on their front door this festive season!
This December, Greenwich Millennium Village saw the return of its popular wreathmaking workshop. Embracing the wintery weather, residents of all ages flocked to Village Square to take part in the event and learn the craft of wreathmaking.
Taking place around the community Christmas tree, the atmosphere and enthusiasm provided by those in attendance brought the Square to life, with Christmas spirit all around.
Chris Bladon, Director of Greenwich Millennium Village, says: "We were thrilled to be able to host this popular wreathmaking event again this year, which has proven such a success with residents over the years. It was great to see the community coming together once again, to bring some festive spirit to Greenwich Millennium Village, with everyone from children to adults able to get involved.