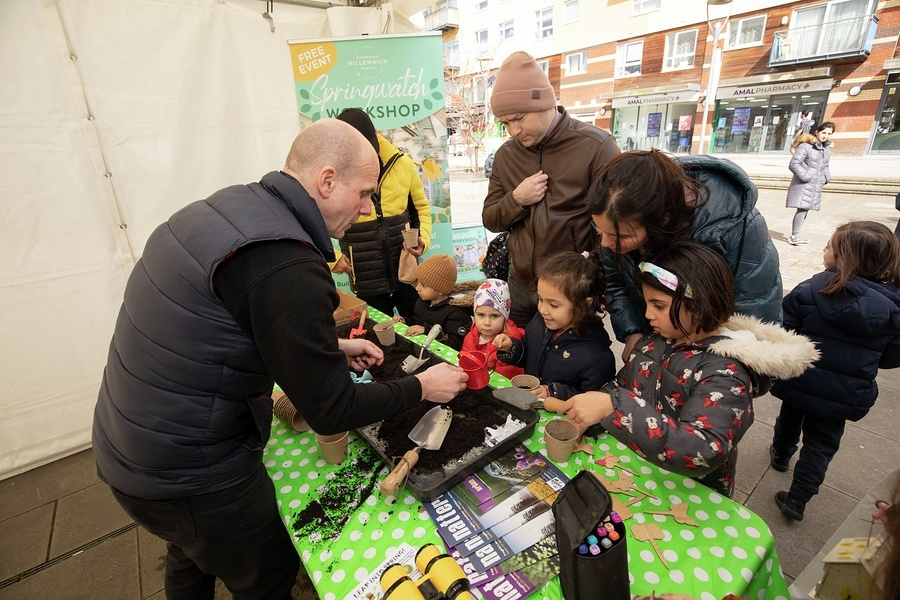 Families flock to Springwatch Workshop Event
Residents welcomed in the warmer weather of spring with a visit to the Springwatch Workshop in the Village Square at Greenwich Millennium Village on Saturday 25th March.
Children of all ages were given the chance to take part in a range of art and craft activities connected to wildlife, getting hands on by building and decorating bird boxes, planting seeds and colouring plant labels.
Community is at the heart of these new homes, and it was great to see so many residents partake in the latest event. We also welcomed Jaanki Hargrave, Project Officer from the adjacent Ecology Park, who joined residents at the event and was able to share his expert advice as well as knowledge. Particularly sharing about the local wildlife that is thriving right on the doorstep of Greenwich Millennium Village (GMV).
Greenwich Peninsula Ecology Park is an oasis for wildlife that has played an important role in the area's regeneration and community life since its creation in 2002. With the addition to Southern Park, GMV offers a home to a fabulous variety of wildlife including dragonflies, butterflies and wildflowers.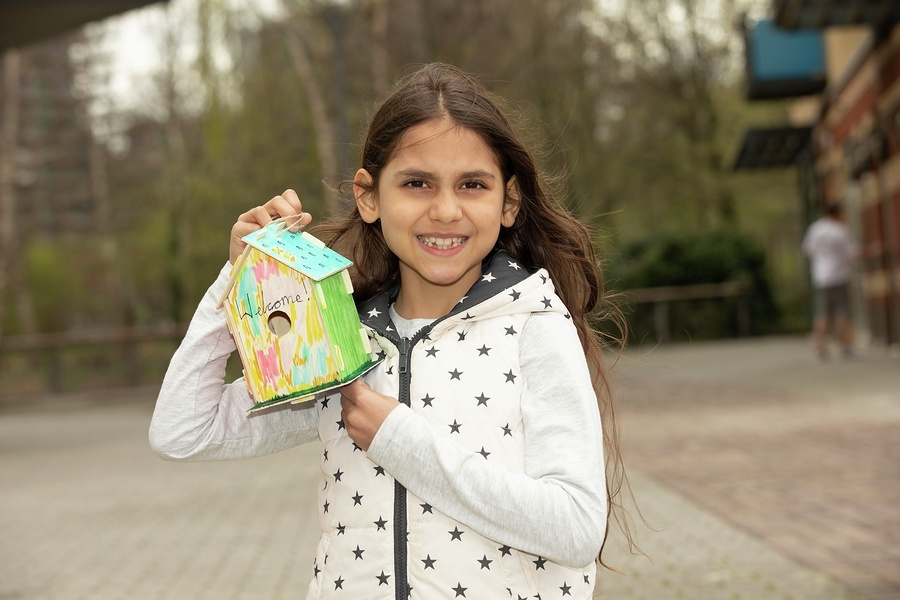 Springwatch Workshop gave families a great opportunity to learn about local habitats, the wildlife that calls it home and the ways in which residents can play a part in helping to support and encourage these species to flourish.
Following the event, Chris Genner, Director of Greenwich Millennium Village, commented: "It was a real joy to see so many children taking part in the craft activities and learning more about the thriving wildlife that lives in the local environment.

"Southern Park and the Ecology Park are vital spaces for wildlife and are at the heart of life at GMV. This was a great opportunity to help our residents to understand more about these wild spaces and how they can support the local environment. We'd also like to say a huge thank you to the team at the Ecology Park for taking part."