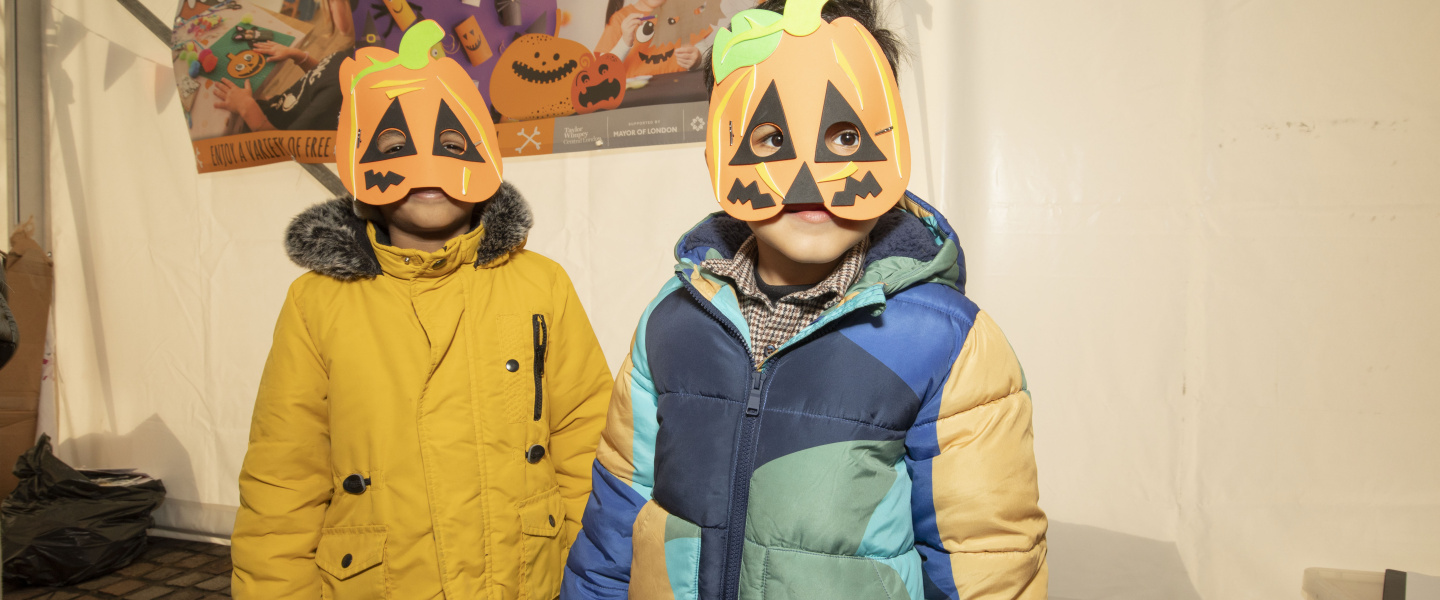 Crafty treats come to GMV this Halloween
There were plenty of spooky goings on in the Village Square at Greenwich Millennium Village on Wednesday, October 25th, with residents treated to the haunting experience of Halloween Howls.
Making the most of some half-term sunshine, the Halloween Howls workshop gave children of all ages the chance to take part in some crafty activities. Flocking to the Village Square, GMV residents had the chance to create some wicked face masks and decorate some spine-chilling wind charms, as well as the chance to enjoy some sweet treats too.
It was another great opportunity for the local residents take part in one of Greenwich Millennium Villages popular community-themed events. Held throughout the year, these events have played a valuable part in building such a strong sense of togetherness for families and friends across the development.
And with all the masked Frankensteins, witches, pumpkins and bats making their way around Greenwich Millennium Village following the Halloween Howls workshop, residents will be pleased to know there are some friendly faces underneath these terrifying disguises.
Peter Willis, Managing Director Countryside Partnerships, Home Counties East, commented: "It was great to see so many children make the most of the Halloween Howls workshop at the GMV's Village Square. Bringing residents together for these community events is a huge part of what makes owning a new home here so special.
"We hope that families and friends that were able to take part have all had the chance to take home some happy memories and build a new sense of friendship – as well as having some fun with their spooky face masks."