Couple discover their dream home offering fantastic views in a well-connected pocket of central London
After successfully saving enough for a deposit during the pandemic, Aerospace Engineer, Ted, and Ventures Associate, Ellie, decided that after three years of renting in Limehouse Canal, East London, it was time to buy a home of their own. Set on finding a home in a location that was central and offered good transport connections, the couple secured a one-bedroom apartment on the ninth floor of The Observatory at Greenwich Millennium Village.
Ellie says: "Initially, we came across an advertisement for homes at Greenwich Millennium Village on Instagram. When we researched further, we saw there were apartments available that were within our budget, so we ended up going to a viewing and fell in love with the development."
Set in a unique position within Greenwich Millennium Village, adjacent to the River Thames and the ecology park, the couple were impressed with the views afforded by the homes at The Observatory.
Ted adds: "The view from the property was the biggest draw for us. When we were in Limehouse, located on a canal with great views of skyscrapers in the background. We never thought we could find anywhere else that had such fantastic views and ticked all our boxes, such as bike storage and a lovely rooftop terrace, until we discovered Greenwich Millennium Village."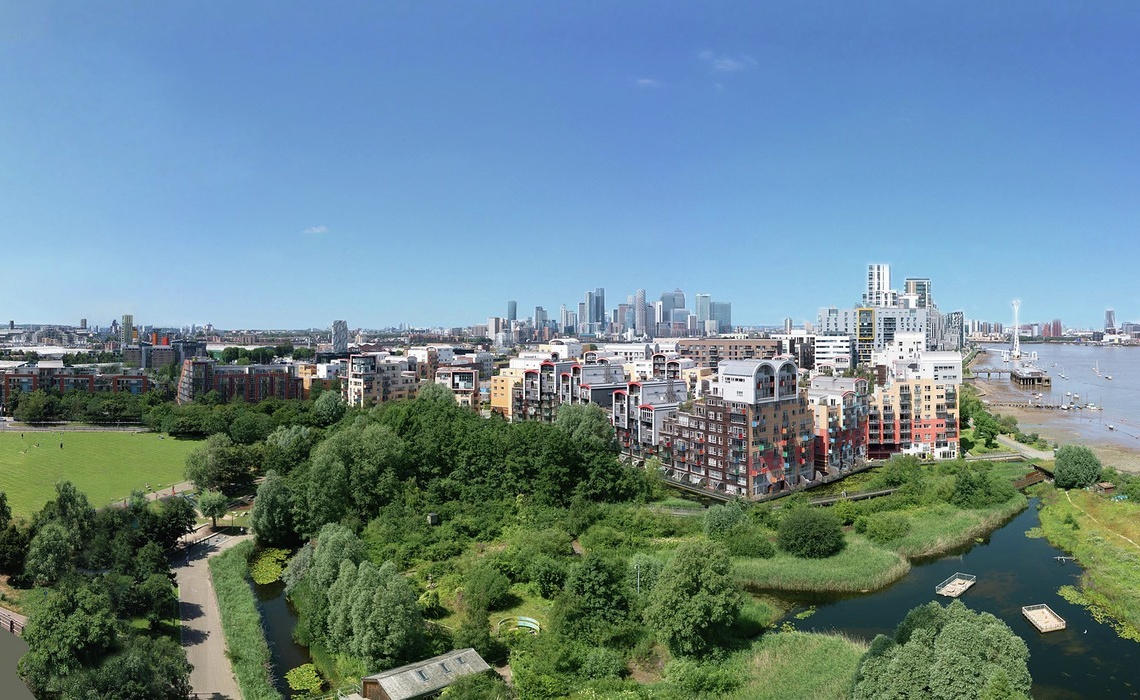 Offering village living in the heart of the city, Greenwich Millennium Village is situated on the edge of London's thriving commercial and business scene, making it one of the best-connected developments in London. Travelling into the city could not be easier with Canary Wharf just one stop from nearby North Greenwich station as well as Stratford and London Bridge only 10 minutes away.
Ted continues: "We loved the overall feel of the development and were surprised with the village-like atmosphere considering how central it is. We didn't know we could be within Zone 2 and still enjoy being part of a strong community. The development has really good transport connections – we are close to North Greenwich Station, which is on the Jubilee Line, and that takes us both to work
Set on buying a new build home, Ted and Ellie were amazed at the internal finishes and the high specification. Carefully designed with residents and the environment in mind, homes at Greenwich Millennium Village include a number of energy-saving features, helping to mitigate negative effects on the environment as well as saving up to £1,200 on household bills every year.
Ellie says: "The finish of homes at Greenwich Millennium Village were of a much higher standard than at other viewings we'd been to. The specification, from the countertops to the internal appliances, is fantastic. Plus, the layout of our home is so spacious, with a lot of storage space such as built-in wardrobes."
Ted adds: "We are both environmentally cautious, so it's a great comfort to have the energy-efficient benefits of a new build home included as standard, we are sure it will also positively efface our bills, especially in the current climate"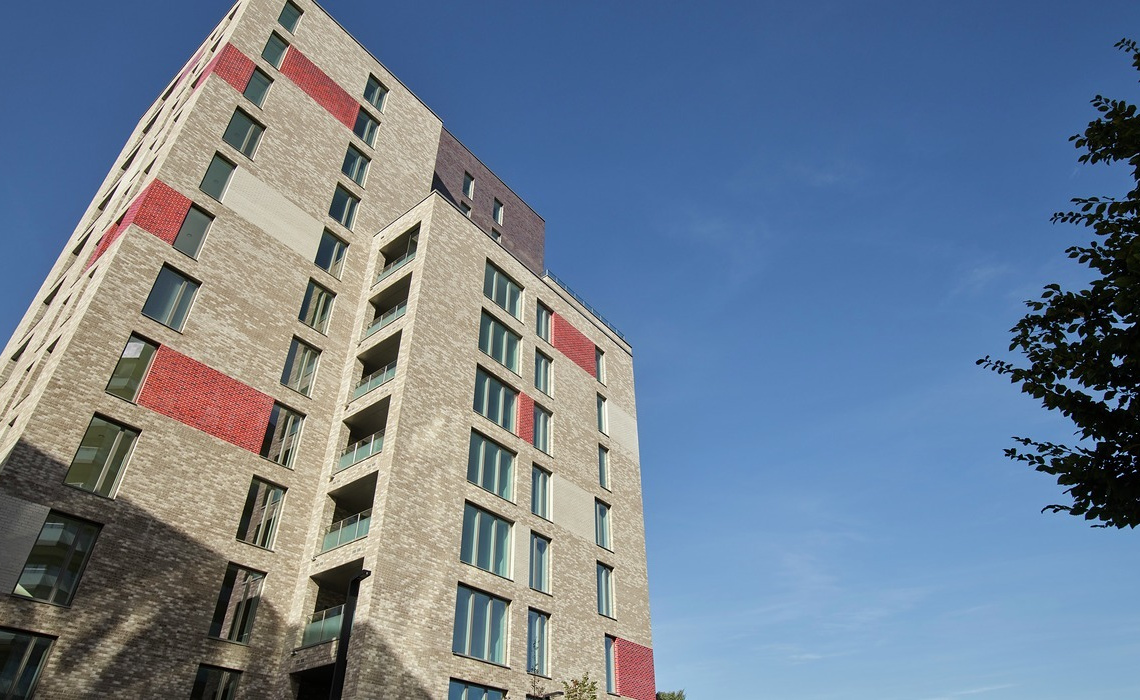 Now settled into their new home, the couple were heartened by the service they received and are enjoying life in Greenwich.
Ellie adds: "When we moved in, we received a welcome gift set which was a lovely personal touch for us to celebrate moving into our first home. There was also an event which was organised for all new buyers so we were able to meet our neighbours and instantly become part of the community here."
You can view our latest availability here or to book an appointment with our sales team please complete our contact form