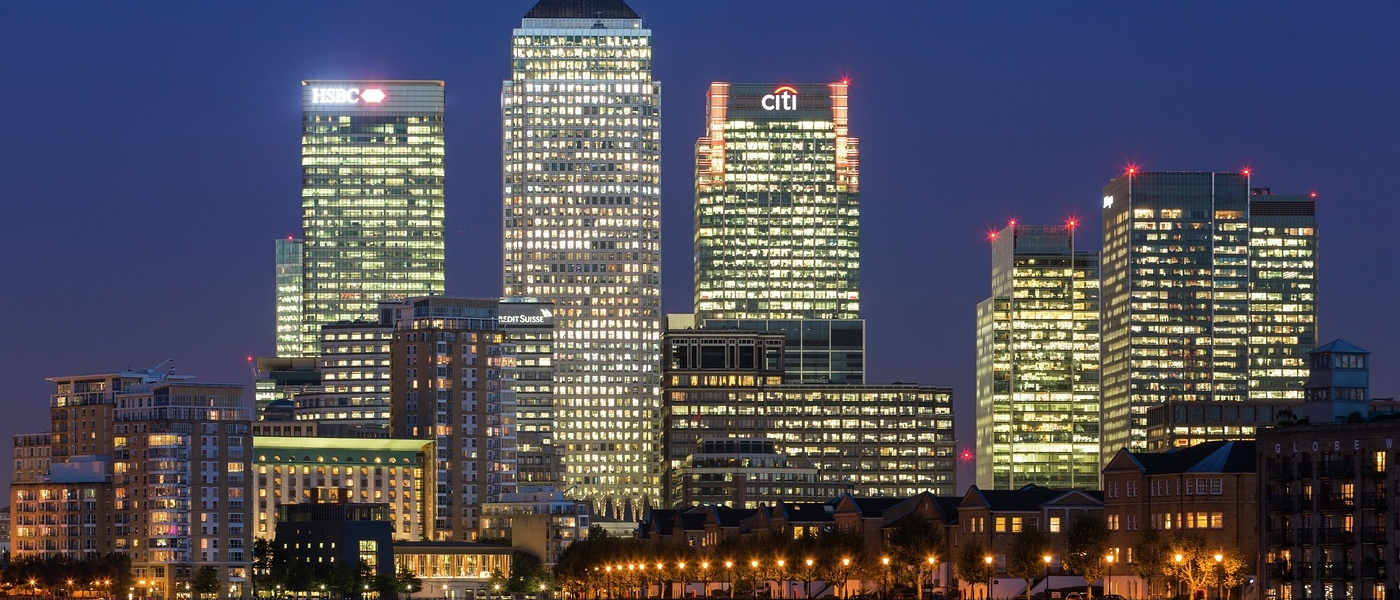 Connectivity is key at Greenwich Millennium Village
By Ginetta Vedrickas
|
|
Blog
PANDEMIC DRIVES INNOVATION
Our priorities are now different says a leading broadband provider Hyperoptic who recently revealed results of a 2000-wide survey on the 'post-pandemic home'. Almost half of those surveyed want to continue working from home, prompting what Hyperoptic calls 'a shift in residents' relationship with their connectivity' with Wi-Fi quality the one thing that they won't compromise on. The survey also revealed that larger properties are increasingly in demand as our living spaces double up as home offices.
WORKING FROM HOME IS NO LONGER A CHALLENGE
Set on the tip of Greenwich Peninsula, Greenwich Millennium Village is one of London's best-loved villages and, vitally, it puts connectivity at its very heart. One to three- bedroom apartments and two and three bedroom duplexes have just been released at latest phase 67 Park Central which are the ideal homes in which to work, rest and play. Frustrating Zoom meetings interrupted by dodgy internet connections are no longer problematic as all homes boast superfast fibre broadband courtesy of OFNL, perfect for working from home, and for the end of the day when it's time for streaming your favourite box set
All homes at Greenwich Millennium Village are designed to connect to superfast broadband
The apartments have open -plan layouts, with the spare bedrooms make ideal home offices, so there's no more competing for desk space on the kitchen table but- for a change of scene- working from 67 Park Centrals co-working space might aid productivity: "One resident has even written a book, which you can read about in our latest village life magazine," says GMV's director Chris Bladon.
CONNECT WITH THE GREAT OUTDOORS
With some ready to move into from October 2021, many of the sleek apartments overlook the beautiful green expanse of Southern Park, a prime spot in the development, and a great place to perch on a bench with your laptop. Social distancing may have been our mantra for the last year but there's plenty of space to spread out. The four-acre Ecology Park teems with nature and the entire peninsula boasts fifty acres of parkland to explore by bike or on foot.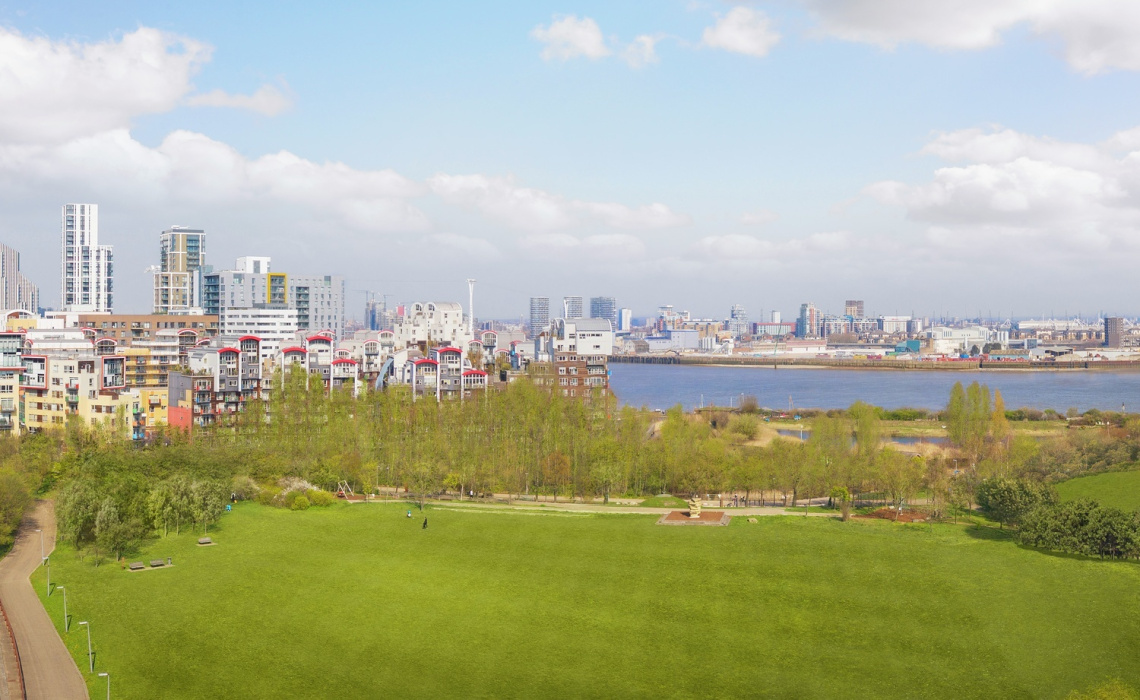 67 Park Central is adjacent to Southern Park and boasts views towards the River Thames and City beyond
TAP INTO A READY-MADE COMMUNITY
New developments sometimes seem soulless, it can take years before communities are fully created, but Greenwich Millennium Village recently celebrated its 20th anniversary, its infrastructure is well established, making it easy for newcomers to seamlessly blend into an already thriving community. Amenities such as a games room and even a local yacht club are great places meet your neighbours who regularly connect online via an active residents' association which has its own Facebook page
Greenwich Millennium Village's on-site cafe & spa, village square and even a convenience store are all reasons not to have to leave the development but, with the outside world gradually opening up and getting back to normal, accessing it couldn't be easier. The Georgian streets of Greenwich with its boutique shops, Greenwich Park and buzzing market are all on your doorstep for weekend strolls, and the O2, one of the UK's biggest venues, will soon be back in business. Late nights out in town are easy thanks to Friday and Saturday's late-night Tubes.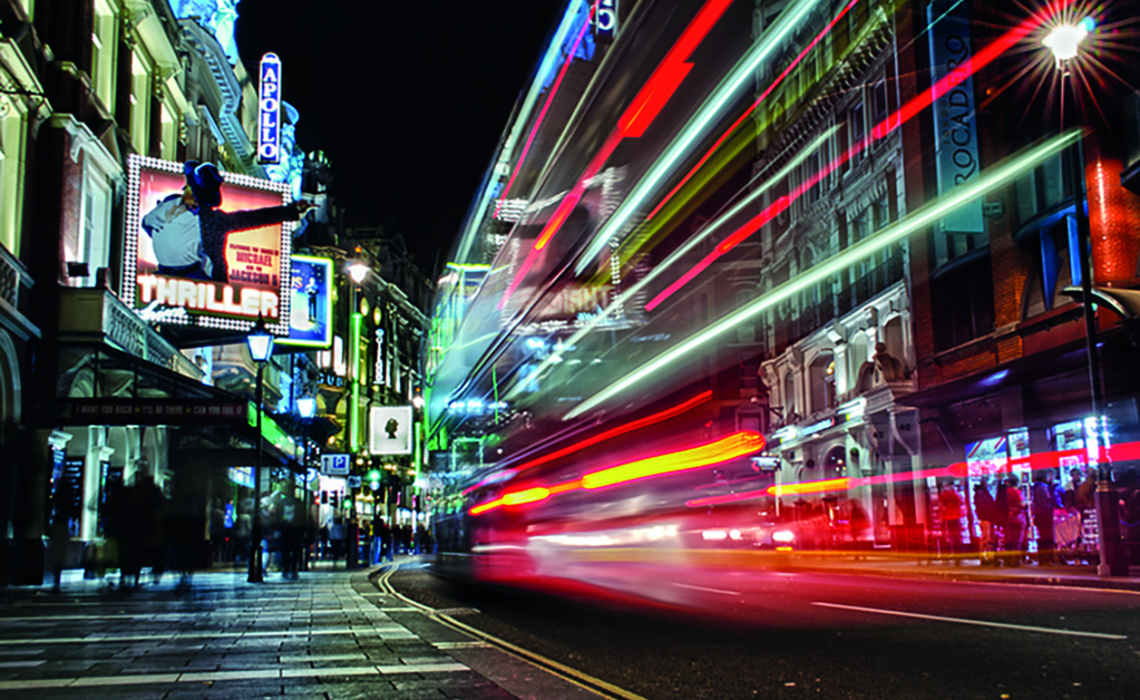 MIX IT UP WITH MULTIPLE TRAVEL OPTIONS
Our new normal may look different but, when it's back, commuting won't seem so onerous thank to the numerous travel options from Greenwich Millennium Village. North Greenwich station is under a mile away where you can whizz into Canary Wharf on the Jubilee Line in 2 minutes, to Bank in 9 or be in Stratford in 8 for rail services and busy Westfield shopping centre. Thames Clipper boats stop at nearby North Greenwich Pier which makes for a peaceful journey into the City and as far west as Battersea. London City Airport is 10 minutes away and heading to the South Coast is easy via the A2 which links to the M20 and M25. Bladon sums up the Village's appeal: "I think people come here for escapism as you're so close to the river and, with all the wide open spaces it feels like you're far away from the city but, in reality, you couldn't be better connected."