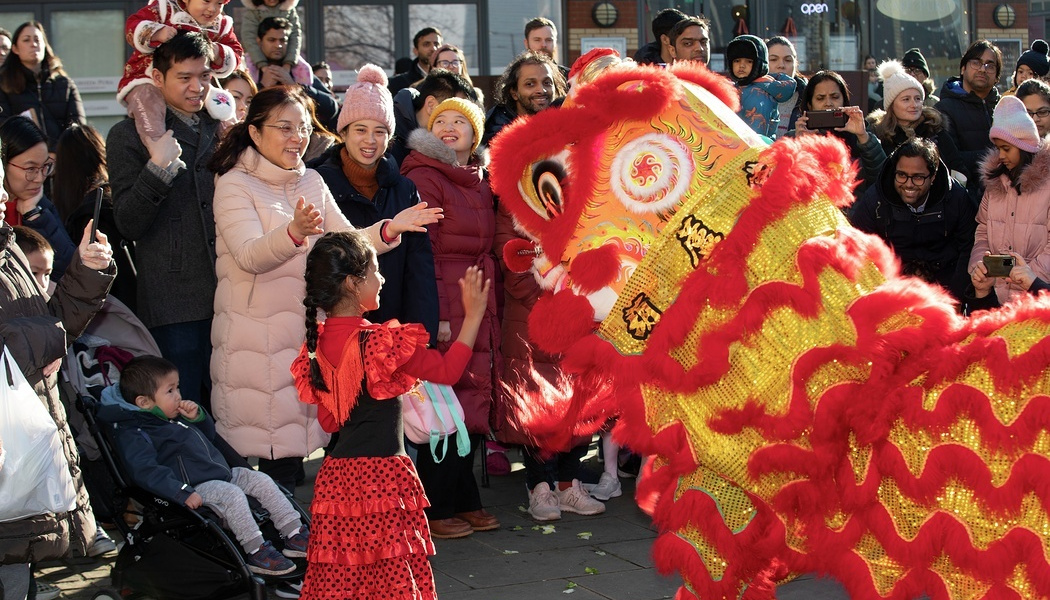 Celebrating the start of Chinese New Year
Our first event of the year was a storming success! Honouring the start of the new Lunar Year, on Saturday the 21st of January we held our annual Chinese New Year celebration hosted by Greenwich Millennium Village.
Welcoming in the Year of the Rabbit, which is meant to bring around a period of relaxation and prosperity in Chinese mythology, our residents gathered in Village Square for a jam-packed two hours of food, refreshments, and traditional Chinese entertainment.
A spectacular Lion Dance, accompanied by classic Chinese drumming, enraptured the community for their exciting set, bringing a taste of China to London. Adding to the atmosphere, gold mirrored rabbits roamed the Square to commemorate the upcoming zodiac year, creating fun photo opportunities. To finish off the event, there was a chance to sample some free fresh noodles.
A resident commented: "We had such a lovely time chatting to all our neighbours- some of whom we haven't met before! I feel very lucky to have events such as this quite literally on my doorstep – I can't wait for next year's celebration!"
Another resident mentioned "how impressive the mirrored bunny outfits were. They really shone and sparkled in the sunshine which was such a wow factor particularly with the children"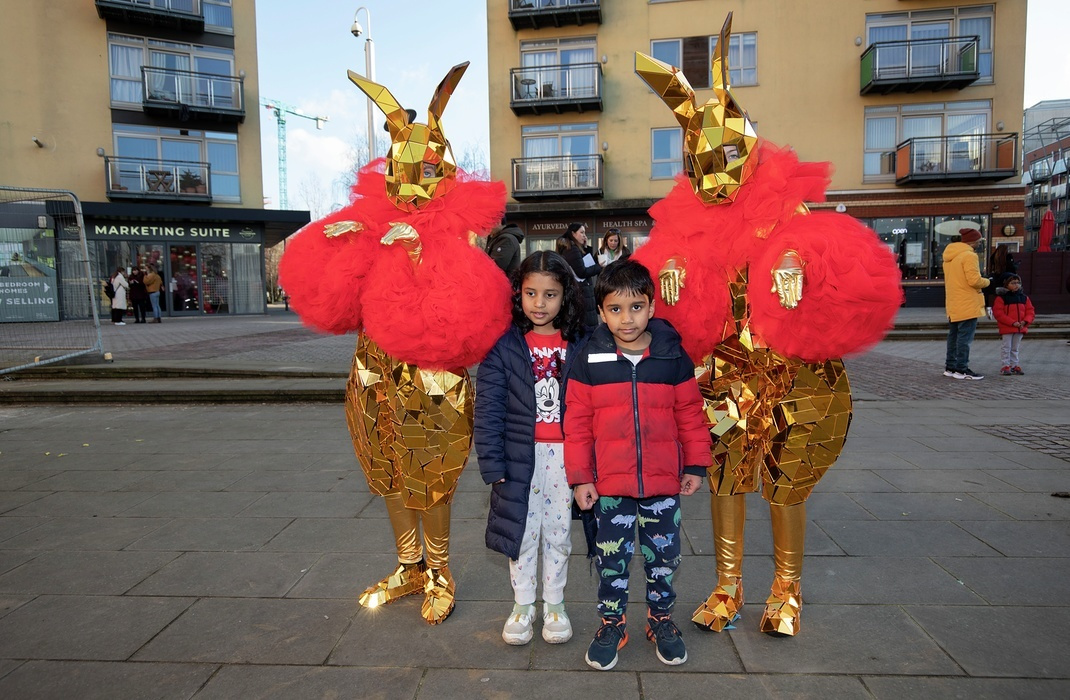 Director of Greenwich Millennium Village, Peter Willis, added: "We were delighted to be able to invite the community back this year for another very successful Lunar celebration. The entertainment, food, and drinks definitely went down a treat. I am so pleased with all the positive feedback we have received so far from the residents, and can only thank everyone who had a hand in putting this wonderful event together."
Capturing the diverse community we have at Greenwich Millennium Village; this event is just one of many put on throughout the year to bring everyone together.